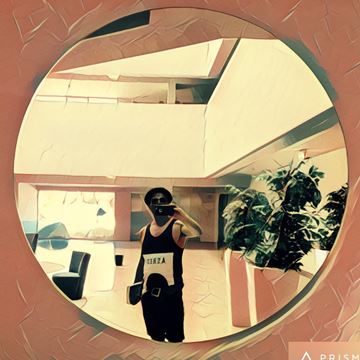 Robert James
Producer, Director & Editor
Location:

London UK

Career stage:

Experienced

Freelancer:

Available Soon
Currently head of fully integrated digital, video production & post agency specialising in filmmaking, producing, editing, design, development, web & social campaigns for agencies, broadcasters and clients in media industries.
Recent clients include IBM, Wimbledon, Ogilvy, McCann Erickson, A Different Kind Of Animal, Moving Brands, SKY, BBC .
About me: I am a producer, director & award-winning editor with experience in broadcast, film, commercial, and digital markets for the past 15 years in London. Previously, I completed the MFA Program in Directing at Tisch School of the Arts in New York.
I thrive on creating content, projects and campaigns where I can push elements of digital technology, creativity, thought and emotion that resonate with audiences worldwide.
I have recently produced and directed a 360 campaign for Ogilvy One, Wimbledon and IBM featuring Watson, Wimbledon's first Artificial Intelligence pundit. The campaign was broadcast over all digital outlets worldwide live during Wimbledon 2017 with over 9 million hits from launch.
I have also directed a series of ads featuring Instagram influencers for ADKOA and the Cantu hair brand. The campaign received over 7 million hits and launched the product premiere in the UK.
Recently I won a Promax Gold award in 2016 for an AXN / Sony rebrand campaign. I also launched a BBC Worldwide Drama Promo for their 2016 Annual Showcase in Liverpool, featuring Sherlock & Dr. Who.
I worked with Sony Computer Entertainment and Sony Pictures Television for 7 years as promo producer for campaigns for their TV networks worldwide. I have been on contract with Virgin, Vice, Ogilvy as well as Jamie Oliver's Freshone.tv.
I am well versed in all aspects of digital, web campaigns and film production and post in Adobe CC, Premiere Pro, Photoshop, After Effects, Speed Grade, Da Vinci Resolve, FCP 7 & X, Logic X, Audition, Final Draft, and all codecs and delivery standards for broadcast, web and theatrical release.
Work History
Creative & Promo Producer - WCRS
Freelance Creative and Editor - Sony Computer Entertainment Europe
Promo Producer - ichi worldwide
Promo Producer - SapientNitro
Promo Producer & Editor - The Walt Disney Company
Promo Producer - Bloomberg LP
Promo Producer - VICE Media, Inc.
Editor & Creative - FreshOne
Director, Producer and Editor - Sony Pictures Entertainment
Freelance Editor - Publicis Groupe
Online Editor - Sony Computer Entertainment Europe
Editor & Producer - Saatchi & Saatchi
Editor / Online - Imagination
Producer & Online Editor - Grey Group
Producer & Editor - Mother
Producer / Editor - Mission Media TV
News Editor & Segment Producer - CNBC
Editor & Producer - Ogilvy & Mather
Editor - Wieden + Kennedy
Online Editor - Passion Pictures
Editor / Producer - McCann Erickson
Producer / Director - Diesel
Editor - Passion Pictures
Education
Film Directing - MFA - NYU TISCH SCHOOL OF THE ARTS
English Language and Literature, General - Bachelor of Arts (B.A.) - University of Maryland College Park
Skills
Compliance and legal
Editing
Pitching/presenting and proposal writing
Project management
Specific hardware/equipment skills
Specific software skills