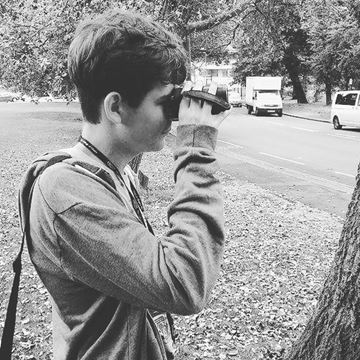 Jake Willett
Student
Location:

Harrow London

Career stage:

Entry
Hello my name is Jake Willett i am 17 and I am studying Level 3 media in college. I have a variety of interests within the film industry and also the music industry. My specialities include photography, pre production (storyboarding), production and post production.
I feel my qualities are realibility, punctuality, good team member, polite & hard working, inventive, supportive and will help in any field avalible.
My other interests include, staying fit and going to the gym, watching movies to build up my knowlege of film but also watch documentaries about how the movies are being made. i listen to alot of music on the go and on vinyl in my spare time.
In my studies at college i study different fields of the media industry we have currently started our new project which is about TV adverts and we have to make a 30 second advert based on any product of our choice.
In my previous year i got 3 distinctions and 1 merit in level 2 & also Distinction for my Level 3 Media course
Work History
Gardening & Landscaping assistant - Willow Maintanance
Education
Media - BTEC Extended diploma level 3 Media (Film & TV) - Harrow College
Media - BTEC level 2 Media - Harrow College
Skills
Acting
Scriptwriting
Camera Operating
Directing
Filmmaking
Musician
Storyboard Artist