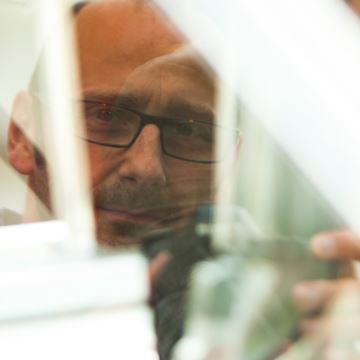 Mat Sunderland
Film Maker and Producer / Director
Location:

Brighton

Career stage:

Expert

Freelancer:

Available Soon
The original hands on Director Mat began working as a runner at the Jim Henson Creature shop working on projects such as Lost in Space and Buddy before moving into then camera assisting and operator in house for Metro Broadcast, directing short pieces on cameras at work. Ever the "cocky bastard with a camera" he decided to get his feet wet by directing a feature film. "Draining Lizards" was the first kung fu feature film made in the UK and has received worldwide distribution.
With access to 4K cameras and equipment through his operating skills, he worked on a number of high quality Promo's and short films and documentaries. These were all well received and have been shown at a number of film festivals.
Working increasingly in documentary work in 2010 he was dragged back into the feature world from three sides. First JNC productions an the IRON MONK project which place Mat at the helm of a UK, Hardcore, Kung Fu Film as well as Yokon films first venture into Horror with its film Scrublands and the horsemen by Jonathan Groom.
It is this understanding of all aspects of film making and storytelling which gives Mat the skills to produce films of a depth and visual quality often lacking in other directors.
Skills
Scriptwriting
Aerial Cinematography
Camera Operating
Cinematographer
Commercials
Corporate Filming
Corporate Filmmaking
Director
DOP
Drone Operator
Editor
PFCO CAA Permit
Producer
Self-shooting
Treatments