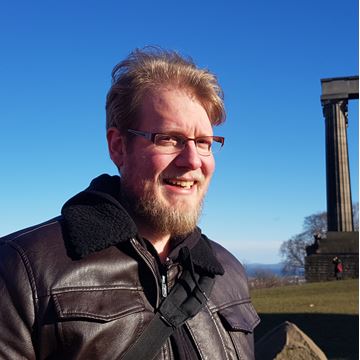 Høiseth Animation
Freelance Animator
Location:

Dunfermline

Career stage:

Experienced

Freelancer:

Available
I am a freelance animator based near Edinburgh, with experience in 2D and 3D animation, as well as editing, creative writing, and illustration.
With my academic and professional qualifications combined I will bring a creative mind with technical skill sets that will work hard to make great products.
I am very self-motivated, and I am no stranger to working in large teams where the pipeline has to be maintained at all times. I communicate well with others and I am always open to criticism so that I can constantly improve myself. I am a trustworthy person who adapts quickly to work environments, and people who have worked with me recognises me as a professional who always makes his deadlines.
Work History
Project Manager/Animator - Animer AS
Screenwriter/Researcher - Bloop Animation
Animator - Once Were Farmers
Animator - Simple History
Generalist/Illustrator/Animator - Hu & Hutchinson Ltd
Contributor - Of Altered States
Newspaper Illustrator - Lillehammer University College
Education
Digital Animation - Bachelor's degree - University College Falmouth
Design and Applied Arts - Foundation degree - Høgskolen i Telemark / Telemark University College (HiT)
Film/Cinema/Video Studies - Bachelor's degree - Høgskolen i Lillehammer / Lillehammer University College (HiL)
Skills
2D Animation
Adobe Illustrator
Adobe Photoshop
Adobe PremierePro
Scriptwriting
Video Editing
2D and Computer Animation
Adobe After Effects
Creative Drawing and Illustration
Motion Graphics
NUKE
VFX