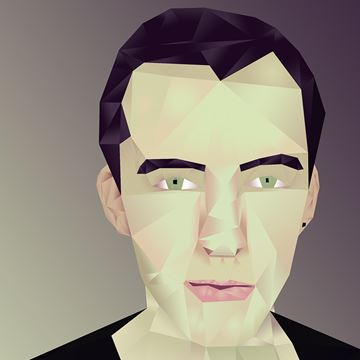 Jordon Ross
Showrooms customer advisor and design consultant.
Location:

Norfolk

Career stage:

Entry
Young creative, Self taught graphic designer. Gamer. Film, tv and anime addict, Technology obessed.
A young, eager and motivated individual with a personal
background and passion for art and design.
Kitchen and bathroom designer for B&Q 2015- present
Arts development Assistant for
Bristol City Council and Manager of Bristol Creative
Spaces Project. 2014/15

Experience working in a number of marketing based roles
including statistical projects, market research, branding,
social media presence and communications, marketing &
promotional events, report writing and idea generation.
A self taught designer, in my spare time I work from
home developing my skills with Adobe Creative Suite
software, creating graphic design work which is hosted
and sold on a variety of online art communities and
E- commerce sites including on a Behance online
portfolio.

I am interested in working in design, creative
marketing and public relations roles and looking for
opportunities to expand and develop my skills further.
Work History
Arts Development Assistant (Intern) - Bristol City Council
Volunteer Data Analyst - Stroud District Council
Student Ambassador - Leeds Trinity University
Volunteer Marketing Assistant - City of Bath College
Volunteer Teaching Assistant - Rednock School
Student Ambassador - The Cornwall College Group
Education
Forensic Psychology - Bachelor's Degree - Leeds Trinity University
Art & Design: Photography:- lens and light based media, Sociology, Psychology - A levels - Cornwall College
Leisure & Tourism, Business communication systems, Maths, English, Science, German, Design technology, Religious studies, - 11 A-C Grade GCSEs - Rednock School
Skills
Adobe Photoshop
Blogging
Communications
Events organisation
Marketing
Microsoft Office
Photography
Social & Digital Media
Website management
Account/client management
Administration
Adobe Illustrator
Customer services
Digital content skills
Editing
Health and safety
Management and leadership
Negotiation skills
Networking
Organisational skills
Programming
Project management
Specific software skills