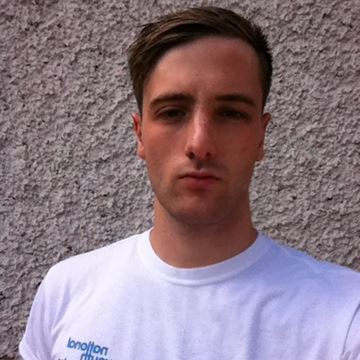 Mark Jarvis
Actor/Presenter
Location:

Nottingham

Career stage:

Entry
I'm an Actor and a Presenter based between Nottingham, East Midlands and London.
I train at the BAFTA Award Winning Television Workshop based in Nottingham where I have been involved in performances of 'Dying For It' where I played Alexander Kalabushkin and Yegor Timoveivich, 'August: Osage County' in which I played Beverley Weston and Sheriff Gilbeau and I was also cast in the BAFTA nominated '71 (Warp Films) and played a Recruit Soldier.
I am also a proud member of National Youth Theatre where I began by performing a short piece called 'The Flood' at The National Theatre as part of their Watch This Space Festival. In the Boiler Room production of 'The Masculinity Project' I played the role of Aaron, who was sent to the Masculinity Retreat 'Man Camp'.
Other Film Credits Include: Louis Zamperini in 'The Real Story Of: Unbroken' (ITV), Fake Best Man in 'Don't Tell The Bride' (E4), Referee in 'Jamie Johnson' (CBBC), Isaac in 'Catharsis' (Confetti Studios), Orphan in 'BATMAN: The Dark Knight Rises' (Warner Bros), Nathan Smith in 'Stereotype' (McGibney Productions), Boyfriend in 'Viva Las Vegas' (A* Media), Taylor in 'Crying Wolf' (Monostereo Productions), Clown in 'Fluffy' (Confetti Studios), Criminal in 'Police Training Video' (A* Media), Jed in 'Jed' (Laura Roe Production - NFTS Application), Jean in 'Authentic' (Monostereo Productions) which won 3rd prize at Five Lamps 24 Hour Film Festival 2015.
Other Theatre Credits Include: Lysander in 'Midsummer Nights Dream' (Much Ado About Theatre), Captain Of Engineers in 'Woyzech' (Nottingham Playhouse), Reecey in 'Our House: The Musical' (KTCo), Ballroom Dancer in 'Time And The Conways' (Nottingham Playhouse), Sarge in Female Transport (TV Workshop), Ciceronian in 'The Resistible Rise of Arturo Ui' (Nottingham Playhouse), Aaron in 'Masculinity Camp' (National Youth Theatre), Waiter in 'The League Of Youth' (Nottingham Playhouse), Uncle Theobald in 'The Ghost Of Maurice Cabaret' (Nottingham Actors Studio), Murderer in 'Macbeth' (Nottingham Actors Studio), Lord Farquaad in 'One Night At Her Majesty's' (Her Majesty's Theatre), Ensemble in 'FA Cup Final 2016: Opening' (National Youth Theatre).
Music Video Credits include: Luke in 'Belief' (Rob Green Music), Boyfriend in 'Picture On The Wall' (Lauren April Music), Office Worker in 'Killer Whale' (Dog Is Dead).
Presenting Credits include: Radio Presenter (Erewash Sound), Presenter at 'Race For Life' (Cancer Research).
I have experience as a Runner after working on the NTA Award Winning X Factor 2014 series, to gain experience from the other side of production. Other experience include working at Capital FM East Midlands Radio Station as a Street Star and Radio Intern for Breakfast presenters, Dino and Pete.
Writing: I began writing in 2014 after I wrote a scene for the short film 'Stereotype'. I have just finished my first play and short film. Also I enjoy writing and performing spoken word.
Work History
Street Star/Radio Intern - Capital FM East Midlands
Runner - X Factor - Thames TV
Recruit Soldier in '71 - Warp Films
Orphan in 'BATMAN: The Dark Knight Rises' - Warner Bros
Education
Drama, Media, Performance Studies, History, English Language - AS/A Levels - Bilborough College
Maths, English Language, English Literature, Biology, Chemistry, Physics, Media, French, History, Food Tech, R.E, ICT. - GCSE - The West Bridgford School
Skills
Acting
Presenting
Radio Presenting
Scriptwriting