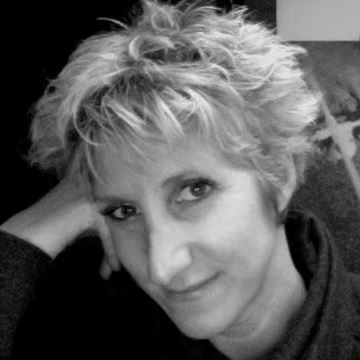 Roberta Volpe
Theatre Design
Location:

London

Career stage:

Experienced

Freelancer:

Available
I trained in Set Design at the Academy of Fine Arts, Brera, with First Class Honours and in Set and Costume Design at the Opera Academy Verona, followed with further specialisation in the workshops of the Teatro La Scala in Milan, where I perfected my skills as a sculptor.
I worked as assistant set designer and scenic artist with many different directors, including Francesco Bellotto, Massimo Gasparon and Stefano Poda - and in 2011 I made my debut as a lead set designer with 'Suor Angelica' which opened the Festival Amazonas in Manaus, Brazil.
In 2011-12 I worked at a high security prison in Milan, working with author and director Isabeau on two new musicals: "La luna sulla Capitale" and "Siddhartha" by Hermann Hesse. I designed the "Siddhartha" set for the professional company as well and the musical went on tour in Italy and to the Edinburgh Festival Fringe. In 2013 I designed 'Lucrezia Borgia' by Donizetti for the Theatre Verdi of Padova before moving to London.
In 2015 I was lead set designer for six different productions: "Henry V" by W. Shakespeare, "Forever House" by G Waldron, "Private Lives" by N. Coward, "Are you awake?" By Sofia Moura, "Mental Play" by Tamsin Flower and "Sunset Boulevard" by Andrew Lloyd Webber. "Sunset Boulevard" has been nominated for NODA Award for best set design in 2016.
Work History
Set Designer and Scenic Artist - Sunset Boulevard by Andrew Lloyd Webber, Bridewell Theatre, London
Set Designer and Scenic Artist - Mental Play by T. Flower, Camden People's Theatre, London
Set Designer and Scenic Artist - Are you Awake? by Sofia Moura, Bread & Roses Theatre, London
Set Designer and Scenic Artist - Private Lives by N. Corward, Putney Theatre Company, London
Set Designer and Scenic Artist - Forever House by G. Waldron, Putney Theatre Company, London
Set Designer and Scenic Artist - Henry V by W. Shakespeare, Putney Theatre Company, London
Set Designer - Siddhartha The Musical by Isabeau
Teacher of Set Design and Scenic Art - High Security Prison Opera, Milan
Scenic Artist and Props Maker - Lucia di Lammermoor by G. Donizetti, Theatre Verdi, Padova
Set designer and Scenic Artist - La Luna sulla Capitale by Isabeau, Theatre Arcimboldi, Milan
Assistant Set Designer - Tristan und Isolde by R. Wagner, Theatre Amazonas Manaus, Brazil
Set Designer - Suor Angelica by G. Puccini, Theatre Amazonas Manaus, Brazil
Assistant Costume Designer - Attila by G. Verdi, Sferisterio Opera Festival, Macerata
Assistant Costume Designer - Juditha Triumphans by A. Vivaldi, Sferisterio Opera Festival, Macerata
Props Maker - Don Pasquale by G. Donizetti, Theatre Olimpico Vicenza
Set and Costume Designer - La Luna by O. Piazza, Theatre Argentia, Milan
Internship - Workshop Theatre alla Scala, Milan
Education
Set and Costume Design - MA - Opera Academy Verona
Set Design - BA - Academy of Fine Art of Brera
Skills
Adobe Photoshop
Autocad
InDesign
Costume Design
Scenic Art
Set Design