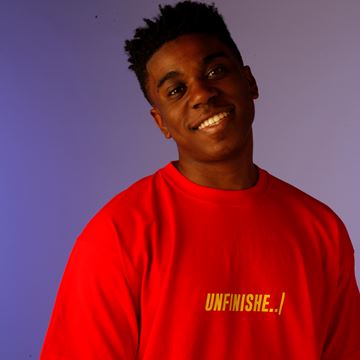 Jonathan Burnétt
Student
Location:

London, UK

Freelancer:

Available
An aspiring multidisciplanary artist who willingly experiements with various visual mediums to create his work.
Looking to further my practices I have attended Schools such as UAL where I gained a Distinction in Art & Design. This invloved me working closely with various practitioners such as Screen-Printers, Senior Photographers and UK Artists such as Leigh Clarke.
I have been lucky enough to have landed prime wall space in an exhibition entitled "INTRO//OUTRO" situated in London. I had used the oppurtuinty to realise my concepts, you can see my ambitious piece on "Photo 2" of my Hiive Portfolio.
However I am now seeking to further my experience and concepts by being more involved in upcoming Art/Creative oriantated oppurtunities. Hence me creating this Hiive account.
With this said, I am open to pursuing progressive collaborations whether that be with an indiviual(s) or a Company!
- Signed: J.Burnett
Skills
Digital Photography
Art Direction
Creative Direction
Exhibition
Image Editing