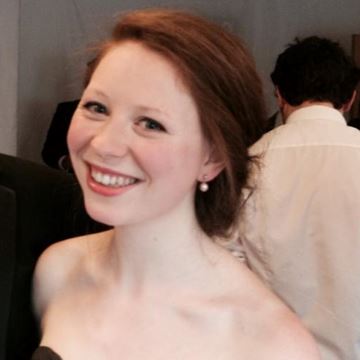 Matilda Hunter
Theatre Producer
Location:

London, UK

Freelancer:

Available Soon
A recent university graduate with a BA degree in English Literature and History, who is looking to begin a fulfiling career in theatre production. Past productions have included a broad range of projects, including Castle Theatre Company's International Summer Shakespeare Tour of the UK and USA (2013), the sell out run of 'Macbeth' (2013) and new writing 'The Babysitters' (2014) at the Edinburgh Festival Fringe, as well as nearly twenty acclaimed productions in association with Durham Student Theatre.
Utilising the skills and experiences gained working on independant work, Matilda hopes to expand on her career into the professional theatre and arts administration sectors. Recent projects to date have been 'Lovett + Todd' for Another Soup (The Kings Head Theatre), with 'The Kitchen Sink' by Tom Wells currently looking to convert the White Lion (37 Cenral Street, EC1V 8AB) into a pop-up theatre space and cultural hub from the 23rd of Sept - 2nd of Oct.
Main interests lie in providing high levels of administrative support to theatrical ventures, be it an interesting idea from an independant director, a proposition from a collective, or for one of London's many brilliant artistic institutions and venues.
Please view www.thruststage.co.uk and www.ethraeltheatre.co.uk for more details son some of my past projects.
Work History
Executive Producer - Ethrael Theatre
Front of House Usher - Shoreditch Town Hall - Dreamthinkspeak 'Asent'
Producer - Another Soup - 'Lovett + Todd'
Executive Committee Secretary - Durham Student Theatre
Producer - Durham Student Theatre
Producer - Cooper Studios
Executive Producer - Thrust Stage
Sponsorship Officer - Durham Student Theatre - Durham Drama Festival 2014
Tour Producer - Castle Theatre Company - International Summer Shakespeare Tour (UK/USA)
Education
Combined Honours in Arts: English Literature and History - BA - Durham University
Skills
Brand Design & Development
Budgeting
Casting
Marketing Strategy
Account Management
Arts and Events Management
Arts Fundraising
Costume
Email
Email Marketing
Props
Public Relations
Publicity
Set Building
Set Design
Set Dressing
Theatre
Twitter