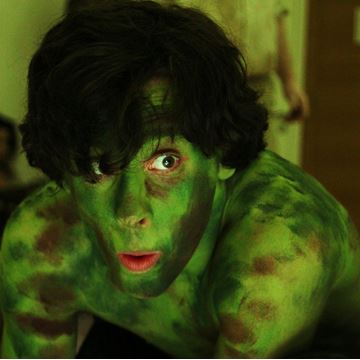 John Celea
Actor/ Workshop Facilitator
Career stage:

Entry

Freelancer:

Available Soon
... Me?
I'm John. I'm 23 years old. I'll be 24 in July 2015. I'm 5'8", slim... a little too slim if you ask me. I eat like Mr. Creosote but my metabolism must be under some enchantment. It disapparates food!
I have had actor training at Bath Spa University. I love devising theatre, especially comedies. There's just too many students taking their work too seriously at university, especially in their films. But whoever else besides me is reading this, know that I'm speaking for (and about) myself.
I am impressed with your welcome message (Emma!), it reminds me of the pleasant, helpful candour expressed by Ideas Tap. I thought the people searching on here wouldn't mind a bit of long-winded self-indulgence on my part... hell, I'm looking for people to connect with, not so much with the casting calls here!
So, in short, I like to make fun, good and not-boring theatre... and I'm also looking to form a pirate crew of filmmakers to sail the seven cinematic seas with!
Looking Forward and All the Best to Ye from
John
Skills
Actor
Clowning
Performing