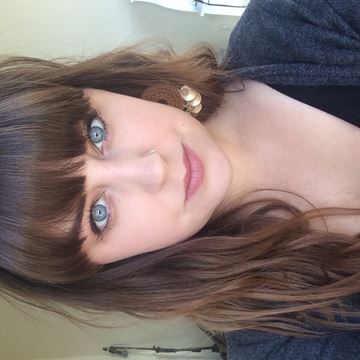 Martha King
Drama Student
Location:

Bath

Career stage:

Entry
I am a third year Drama student at Bath Spa University. I aim to tell stories through creative outlets whilst educating.
So far, I have had an incredibly exciting and fortunate upbringing. I travelled with a horse drawn theatre company accross europe. they specialised in masks and puppetry, this allowed me to understand the importance of communication via the arts in order to reach out to audiences with varied language skills.
I have spent many years in rural Spain, in a school where their concept of art was copying one image onto a new piece of paper, therefore restricting creative freedom completely.
Through these experiences of my own, I would like to use creative outlets such as theatre, film and animation to not only tell stories but to communicate successfully with all audiences, to educate and allow a new generation of artists to become inspired by creative possibilities. I hope to acheive this through a variety of creative projects.
Work History
Student - Bath Spa University
Work Experience - Acorn Theatre Penzance
Work Experience - Dartington School of Art
Education
Drama - BA (HONS) - Bath Spa University
Skills
Acting
Facilitation
Languages
Photography
Social Media Training
Video Editing
Applied Arts
Audio Editing
Children
Directing
Drama
Education
Physical Theatre
Puppetry
Short filmmaking
Spanish
Stop Motion Animation
Theatre
Translation