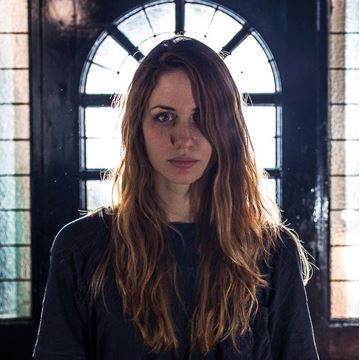 Kirsty Green
Movement Director and Teacher
Location:

London/ Kent

Career stage:

Early

Freelancer:

Available
I am an emerging Movement Director who specialises in working with actors and non-dancers, creating movement for Theatre and Camera.
I have extensive experience in performing and creating dance and performance-art collaborating on projects with people from varied artistic backgrounds. My passion is for projects that allow me to have an artistic voice from conception to completion, and I enjoy nothing more than the magic created in the rehearsal room! I can offer anything from specialised one-on-one sessions for character development to choreographing large ensemble scenes and sequences. I am also available as a project consultant with regards to movement style, research and concept.
Additionally, I am a self taught animator who has created large scale animations for theatre productions, as well as online content. I specialise in simple quirky line drawing animations, an example of which you can see on my vimeo website. Due to copyright i can't publically show the animations I have done for theatre, however if you are interested in seeing them I can send you a link. I am looking for oportunities to combine this interest in both animation and movement, so if you are a motion capture artist, get in touch! I would love to collaborate on something.
Work History
Performer and Movement Consultant - Moxie Brawl
Performer - THE PEOPLE PILE
Actress - Secret Cinema Presents 28 Days Later
Actress - X-NN Systems by Run Horatio, performed at The Vaults
Movement Director - 'Miss Johnson' performed at the Webber Douglas, Directed by Martin Wylde
Movement Director - 'Peter Pan' at the Watford Palace Theatre, Directed by James Williams
Performer - 'Real Thing' music video for TuNe YaRds, Pulse Films, Directed by Tom Jobbins
Movement Artist - Dori Deng and Meta Drcar's 'Rhythm Series 1-5' (performance art)
Movement Director - 'The Dreams of Sleeping Beauty' Directed by Vishnu Veleda Billson, performed at the Minack out door theatre in Cornwall
Movement Director - Spirit Digital Media, 'L'Oreal Manga Eyes' featuring blogger 'The Beautycrush' directed by Tom Payne
Animation Artist for Theatre - ShocknAwe production of 'Muscle' Directed and Written by Greg Cullen and Phil Williams
Animation Artist for Theatre - Scheherazade 2012 was a multi-arts project conceived by Artistic Associate of NDCWales, Roy Campbell-Moore and produced by National Dance Company Wales, Welsh National Opera and Literature Wales
Education
MA Movement Directing and Teaching - Masters Degree - Royal Central School of Speech and Drama
Theatre Dance - BA Hons - London Studio Centre
Skills
Adobe Illustrator
choreography
Consultancy
Final Cut Pro
Visual Storytelling
actor training
Adobe After Effects
bungee dance
Concept
Contemporary Dance
dance
Dancer
Movement
tap dance
workshop leader