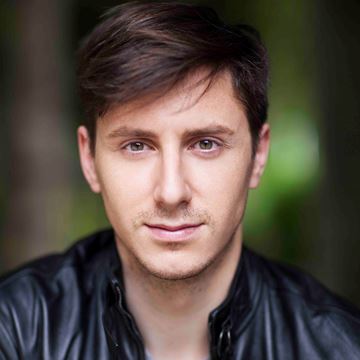 Tadhgh Alexander
Playwright - Presenter
Location:

London

Career stage:

Early

Freelancer:

Available
I am an ermerging playwright with rehearsed readings of my most recent play, Not Simon, taking place this Autumn.
I have been a part of the Soho Young Company for the past three years, having compelted the Soho Theatre's writers' course, I am now a member of the Soho Writers' Alumni Group (or SWAG for short...) While at Soho I developed my frist script, Protect TOR which has had readings both in London and Oxford.
Not Simon looks at what happens to the people that are left behind when young LGBT people leave the rural communities they have grown up in.
A mother is left not understanding what's happened to her son.
A friend is left without the one person he could talk to.
When these two meet under the most unussual circumstances, two worlds collide.
Designed to tour to the most rural locations around the UK it needs only a space, two actors and a single light, and I want it to reach into communities that currently so often feel left behind, not just by their LGBT members, but by the towns, cities and politics of the South East.
Alongside writing I also work as an actor which has let me interract with text and new writing in a physical way over the past 8 years. Working with other writers, as an actor, has really taught me how best to collaborate with other creatives, and that a group effort to find the best incarnation of an act or sentence really does yield the best results. It has massively shaped the way I write, which is very focused on the actor and on the verbal ticks and quirks people in the real world have but which become magnified on stage. I try to write in a simple way to allow the space needed for others to bring their ideas and creativity to a script. I want to collaborate with choreographers/movement directors, directors, composers, vocal coaches, lighting designers and technicians, designers of set and costume and stage managers of every type. I believe that every production is only made possible by a tribe forming and I want a tribe with as many varied talents as possible.
Work History
Actor - Represented by Belfield & Ward
Education
Playwriting - Young Writers' Course & Alumni Writers' Group - Soho Theatre
Acting - One Year Postgraduate Course - The Oxford School of Drama
English - Ba (Hons) - Cambridge University
Skills
Acting
Blogging
Content Creation
Scriptwriting
Academic Writing
Drama
Physical Theatre
Pitching/presenting and proposal writing
Playwriting
Presentation
Presentation and Proposal Writing
Presentation Skills
Presentations
Presenting
Screenplays
Scripting
Television Presenting
Theatre
Twitter
Portfolio
ScreenSkills is not responsible for the content of these uploaded files.