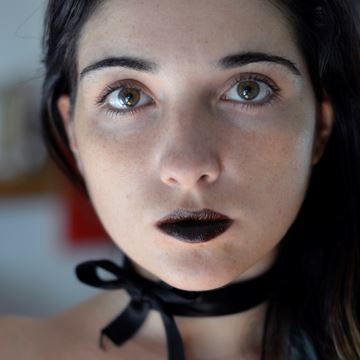 Arianna Massimi
Freelance Stage Photographer
Location:

Italy

Freelancer:

Available Soon
Hi, my name is Arianna Massimi and I'm currently a student of Sapienza University of Rome in which I study Visual and Performance Arts.
I started working with photography in 2010, organising events and exhibitions in cultural organizations in Rome. Meanwhile I've developed my personal projects focusing on the portait and live stage photography.
With the portait photography i'm carrying on an artistic project with the purpose of showing the differences and similitudes between paintings and the human figure (digitally photographed) through the use of the digital postproduction.
My dream is to work in theaters and live events as a stage photographer
I'm really passionate about theater, performance art, fine art, cinema and music
Work History
Events manager and Official Photographer - Italian Federation of Theatre Amateurs
Backstage Photographer - Self-producted short movie "I Desideri" by Nicholas Martini
Collective Exhibition - Dodici Pose Art Lounge Gallery
Personal Exhibition and Photographer of the live music event - Foolyk
Official photographer of the festival - Theater Festival "All In"
Collective Exhibition - Circolo degli Artisti
Education
Visual and Performance Art - Bachelor's Degree - Sapienza University of Rome
Photography - Certificate of attendance - Italian Society for the Study of Photography
Skills
Adobe Photoshop
Photography
Photoshop CS6
Portrait Photography
Analytical Thinking
Aperture
Apple
Applied Arts
Archiving
Art
Artist
Arts and Events Management
Arts Fundraising
Assistant Photography
Creative Arts
Digital Photography
Drama
European
Freelance
Live Performance
Mac OS
Mac OS X
Organisational and Planning Skills
Physical Theatre
Stage Photographer
Theatre