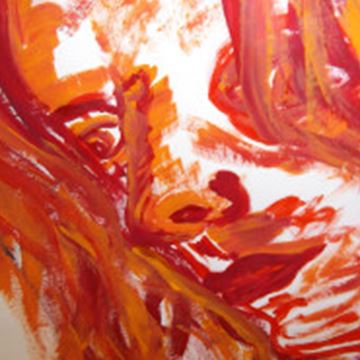 Sarah Gonnet
Multi-media Artist, Playwright, Screenwriter, Script Editor and Collaborator, Set Designer, Coodinator for an Art Group for people with mental health issues
Location:

Newcastle-Upon-Tyne

Career stage:

Entry

Freelancer:

Available
Sarah Gonnet is an emerging artist who focuses on poetry; the visual arts; playwriting; and arts journalism. Within her work Sarah often looks at mental illness and raw creativity. Recently she has written and created art for a play about Outsider Art (Compulsion) that will be produced by Alphabetti Theatre in August. Currently she is working on a further play about the artist and archaeologist Henri Breuil. Both of these pieces combine drama, poetry and art into a fluid mess of creativity.
Essentially Sarah creates because of her own compulsive mind. As a highly obsessive person Sarah integrates her everyday impulses and preoccupations into her work. Her obsessions with creative individuals have led to illustrated plays; and her obsession with feminism has led to her curating a book of poems, art and essays that attempt to redefine the word "cunt". Sarah also holds a column at the New-York based feminist magazine Luna Luna (http://lunalunamag.com/author/sarahgonnet/).
Sarah is also highly interested in working on creative projects with people who suffer from mental health issues. She runs an arts group for the Schizophrenia and Bipolar Disorder charity Rethink. She also intends to work with Newcastle's Juice Festival to create a series of mental health based activities this summer. She also works extensively with Survivor's Poetry who pubish work about mental illness.
Skills
Arts Reviewer
Author
Fine Art
Journalism
Mixed Media Art
Novellist
Performance Poetry
Playwriting
Poetry
Script and Screenwriting
Script Consulting
Script Editing
Portfolio
ScreenSkills is not responsible for the content of these uploaded files.