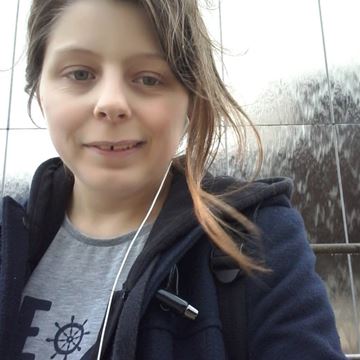 lizzy
Travel filmmaker and social media manger.
Location:

united kingdom

Career stage:

Early

Freelancer:

Available
Hello I am Lizzy aka Seanto, creator of Cloudburst Media Corporation. I'm a 24, year old girl studying the art of film at university, which means I love learning about ways in which I can tell a good story. This is illustrated throughout the creative work I have produced, which is showcased on my Youtube channel, as well as other social media platforms I use such as Instagram and Twitter. I find the internet is a hugely relevant resource for me as it allows full exposure to the creative work I produce but it also helps me stay connected with the things that inspire me. In the future, I would love to work in social media marketing but I also want to make travel films.
I have mainly traveled within Europe, where I very much enjoyed the new experiences I had and the films that were created. I am currently planning in the within the next few months to go to either Paris or Amsterdam to create another travel film around the idea of being Made In The Moment. This will then be promoted throughout all of my social media platforms to continuously grow the skills I have in those areas. As I find it really enjoyable connecting with other people online. Over the past few years, I have worked on accounts with a couple of hundred followers right the way to an account with almost 12,000 followers.
In addition to my film and social media skills, I also have a background in Graphic Design, which I have integrated into my all of my creative, through my interest in typography and layout. I have also put my Graphic Design skills to use by producing things such as logos, flyers and posters, for my course.
This page illustrates my skills and vision as a creative person and I hope you enjoy looking through some of the stuff I have done.
Also to view my photography you can view it here: instagram.com/cloudburst_mediacorp/
Education
film and media arts production - foundation degree - UCW