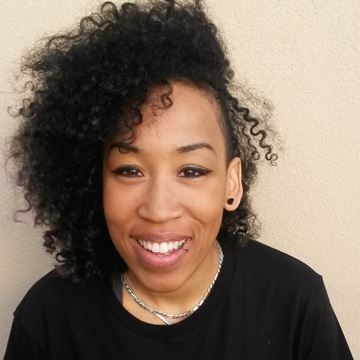 Rowdy
Dance Artist/Teacher/Choreographer
Yami 'Rowdy' Lofvenberg
UK's First Lady of Funk has over 19 years experience in Streetdance and Funkstyles. She is an Artist,Teacher and Hip Hop Theatre Creator.
Rowdy is currently Lecturing on the dance programme at the University of East London
She has worked on both the production and performance for various shows including; the 2012 Olympics opening ceremony, Breaking Convention, Theatre IS, Dare 2 Dance and Battle of the year Germany. Her CV to date includes Performances, Hosting, Workshops and Theatre. She is a seasoned teacher both in the UK and internationally.
With her company Passion and Purpose she curated Project Sonrisa; A community funded project over in Colombia where she taught the poorest of children and the local dance teachers.
2014 Performed a solo piece called Other on the Main stage at Breaking Convention
and Created S.T.U.P.I.D a 60min piece of hip hop theatre at Chelsea Theatre.
A Certified master student of the late Greg Cambellock Junior himself, she has trained with the creators/pioneers The Electric Boogaloos and The Lockers.

Her Unique style is very soulful and authentic and her theatre work uses Dark comedy.
Rowdy's love, dedication and passion for funk styles across the UK's hip hop community earns her place as one of the UK's finest dancers and a positive role model for young women.
Work History
Proffesional Dancer - Rowdy
Skills
Acting
Dancer
Hip Hop
Locking
Modeling
Motorbike
Popping
Rollerskating