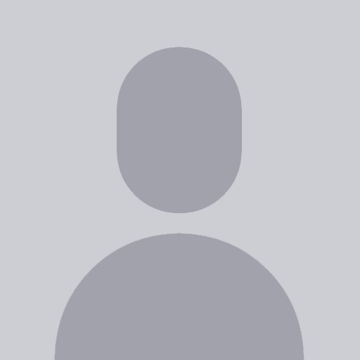 Liam Hill
Freelance Graphic Designer
Location:

London

Career stage:

Experienced

Freelancer:

Available
I have always had an eye for design and detail, which led me to pursue a career in graphic and web design. Following my education, studio and freelance work, I feel this is an ideal role for me to continue my progression.
My record of achievement so far includes the following:
After sixth-form, I undertook a Foundation Diploma in Art & Design to prepare for university. This was central to my development as a graphic designer, as I was introduced to new software, thought processes and project skills.
As a student at the University of Derby, I flourished as a designer, building on my raw skills and passion for the subject. I sought out a wide range of design briefs, including competitions and corporate work, as well as projects set by my tutors covering areas such as branding, exhibitions and advertising campaigns.
Since university – and despite working full time – I have continued to take on graphic design projects as a freelance designer. This has kept my portfolio fresh and sharpened my skills in a highly competitive working environment. In particular, while working for a cocktail bar, I was given responsibility for marketing and the design of posters, flyers, menus and business cards.
As regards charity work, I enjoyed a six-month role as graphic designer for Oxfam's music-based charity Oxjam. This involved creating a logo to represent Lincoln, producing art work for funding events, and branding Oxjam's main event, the Oxjam festival. I also liaised with printers and other members, communicating feedback and ensuring guidelines were followed.
In terms of studio experience, I worked as graphic design assistant for my Students' Union, working on poster campaigns using InDesign and Illustrator, in liaison with other officers. I also updated and installed software, and was a "troubleshooter" fixing computers, internet connections and printing problems.
In 2011, I benefited from a three-month placement with Nottingham-based visual communication company Vanishing Point. I worked closely with the head graphic designer, photographer and studio stylist on projects for Dunhelm Mill's website and the Next spring catalogue.
As regards my skills development, I have successfully completed an Adobe Certified Web Design course in Dreamweaver and Flash. I have also become skilled with Adobe Muse, which I used to create my personal design website.
Regarding my most recent full-time role, I was appointed Corporate Digital Design and Engagement Officer at Lincolnshire County Council (LCC) in February 2013. This has enabled me to put to good use everything I had already learnt and, crucially, to develop into a more rounded professional.
I was an integral part of a small team dealing with digital communications, and enjoy the teamwork this involves. At the same time, I was the sole contact for the entire council for all things design, print and brand-related, giving me a fair degree of independence.
I worked across a broad spectrum of services with very different requirements, such as Children's Services, Adult Care and Economic Development. I was also responsible for creating important policy documents for local and central government. Overall, I had to be very adaptable and capable of dealing with high-pressure scenarios, which is something I thrive on.
Being the brand guardian helped me develop a greater understanding of how integral guidelines and consistency are to the reputation of a brand. To share this awareness with colleagues, I often had to present branding advice to services across LCC, highlighting at the same time the high-quality design and print services I provided.
Looking to the future, after three years at LCC, I feel absolutely prepared for a new challenge such as the role you are advertising. I would also be excited at the prospect of transferring from the public to the private sector.
On a personal level, I have always intended to live and work in London. I have recently moved to North London where I am looking forward to spending the next chapter of my life in this city.
In terms of my career, I am determined to pursue my passion for graphic design. I would relish the opportunity to develop my creativity and use my skills to maximum effect.
Skills
After Effects
Flash
InDesign
Photoshop
Adobe Muse
Ambitious
Communication
Dreamweaver
Illustrator
Microsoft Office
Organisation
Punctual
Reliability
Self-motivated
Followers