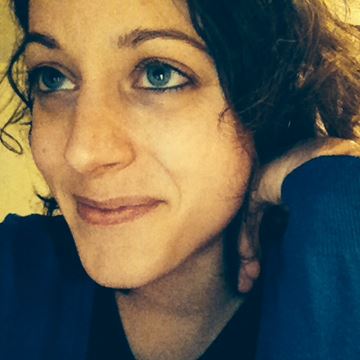 Coleen MacPherson
Playwright
Location:

London

Career stage:

Early

Freelancer:

Available
I am a London-based playwright, originally from Canada. I have trained in physical theatre at Ecole Jacques Lecoq in Paris, where I was one of the first writers as part of a year-long writing program, exploring dramatic text through a movement-based theatre perspective.
My plays are visceral, often speak about politics in a poetic way, and sometimes taking old stories and make them new. I have written No End to the Journey (Art Matters Montreal) a play exploring the tragic death of Canadian-Iranian journalist, Zahra Kazemi, adapted a tragedy by Pier Paolo Pasolini (Canadian Stage Festival of Ideas and Creation) and written First Draft, a kaleidescope of voices inspired by questioning humanity's obsession with war. This piece was recently performed at the Camden People's Theatre, and later at the Mimetic Festival (The Vaults) to sold out crowds.
I have toured with internationally acclaimed touring theatre company, Wet Picnic (The Birthday Party, Picnic on the Bridge, Time for Tea) across France and the UK. I have worked with companies in Canada including Canadian Stage, Why Not Theatre, TheatreRUN, Theatre Smith-Gilmour, Necessary Angel and MT Space.
I am currently writing and directing a physical theatre piece called This is why we Live, a play inspired by the poetry of Polish poet Wisława Szymborska, which will premiere in Paris in April 2016. I am also a collaborator on The Man Who Fell to Pieces, written by Patrick O'Reilly and produced by Prime Cut Productions in Belfast.
Currently I am compiling a book of poetry, and writing a new piece based on the myth of Persephone.
I work in the UK, Canada and France.
Work History
Writer & Actor - Prime Cut Productions, working on The Man Who Fell to Pieces
Freelance Playwright - Produced at Camden People's Theatre, Mimetic Festival
Artist Educator - Ontario Arts Council
Education
Physical Theatre & Writing - MA - Ecole Internationale de Théâtre Jacques Lecoq
Theatre and Development - BA - Concordia University, Montreal
English Literature and Drama Studies - Hons. BA - University of Toronto
Skills
Acting
Scriptwriting
Directing
Physical Theatre
Playwriting
Poetry
Theatre