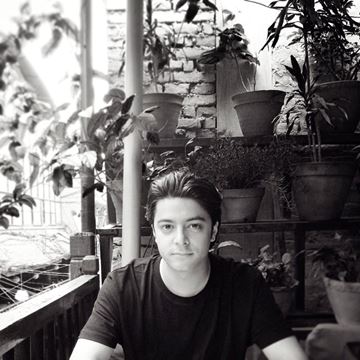 Benjamin Thapa
Costume & Set Designer
Location:

Sheffield, UK

Career stage:

Experienced

Freelancer:

Available
Originally educated in graphic design, I worked in fashion and photographic production as an art director for just under 5 years before specialising in costume and set design for performance. Through the variety of my training, I have developed a broad skill set and multidisciplinary approach to creative thinking and storytelling as well as a keen sense for visual metaphor. I've been fortunate enough to have been exposed to a diverse spectrum of cultural history from a young age through my mixed Nepalese and British heritage. Investigating how narrative can be utilised to bridge cultural, social and generational divides is a significant motivation for me on a personal and creative level. I strongly believe in investing in future generations, and engaging with youth through working with young companies as well as in producing work for young audiences is something I am always keen explore.
For examples of my work, please see www.benjaminthapa.com
Work History
Costume & Set Designer - Self-Employed
Art Director - Self-Employed
Creative Director & Co-Editor in Chief - PETRIe Magazine
Production Assistant - Self-Employed
Photographic Assistant - Self-Employed
Education
Graphic Arts - BA (Hons) - Liverpool John Moores University
Foundation Diploma in Art & Design - Level 3 Foundation Diploma (DISTINCTION) - Chesterfield College
Skills
Concept Art
Costume Design
Creative Direction
Drawing and Illustration
Print and Textile Design
Research
Set Design
Teaching
Portfolio
ScreenSkills is not responsible for the content of these uploaded files.