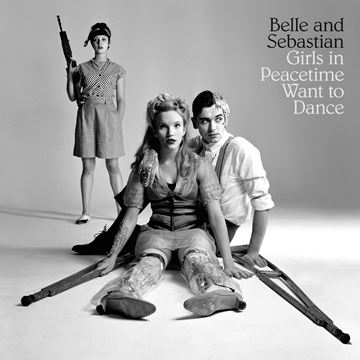 Katharine Heath
Theatre Designer
Location:

London

Career stage:

Early

Freelancer:

Available
London-based Set and Costume Designer with a particular interest in site-responsive and immersive performance, and how that intimacy can be translated into traditional theatre buildings. I am also drawn to music-related projects including live concerts, festivals and costuming for bands.
I trained at Wimbledon School of Art and Central Saint Martins College of Art and Design. I am an associate creative of Theatre Delicatessen, and have worked with Punchdrunk, dreamthinkspeak and Geraldine Pilgrim in various roles.
I live in a Victorian funeral parlour and am a recovering hoarder.
Set and Costume designs include: Suitcases (Wet Picnic, Touring), The Importance of Being Earnest, The Two Worlds of Charlie F (Theatre Royal Haymarket), Bee Detective (Tin Bath, Southbank Centre & National Tour), Savitri, The Wandering Scholar (Silent Opera, The Arcola), Bush Bazaar (Theatre Delicatessen, The Bush), Big Girl's Blouse, My Heart is Hitchhiking Down Peachtree Street (Contact, MCR & National Tour); How I Learned to Drive, A Study in Scarlet, The Canterbury Tales (Southwark Playhouse); Dorian Gray (Ruby in the Dust, Riverside Studios), Casualties (Grist to the Mill, The Park), SPACED, Henry V, Shelf-Life, A Christmas Carol, Chaika Casino (Theatre Delicatessen), L'Orfeo (Silent Opera, Trinity Buoy Wharf), I Grew up in an Old People's Home, La Boheme, Flocking/ Crowd Joy, Dido and Aeneas, Edward Sharpe (Old Vic Tunnels), Cosi Fan Tutte (HGO, Upstairs at the Gatehouse), Bonnie & Clyde (Ruby in the Dust, King's Head)

Costume designs include: Girls in Peacetime want to Dance (Belle & Sebastian album cover), TOYNBEE (ArtsAdmin + Toynbee Hall), Othello (The Secret Theatre, NYC); Abandoman, Free Run (Udderbelly); The Man With the Flower in His Mouth (Jacksons Lane & National Tour); Hamlet (Harrogate Theatre & National Tour); A Doll's House (Theatre Delicatessen); Otieno (Southwark Playhouse); La Prima Donna (Latitude Festival); and Lift & Separate (V&A Museum)
Work History
Big Girls Blouse, Kate O'Donnell - Set and Costume Designer, Lancaster Dukes and Touring
Suitcases, Wet Picnic - Set and Costume Designer, Winchester Theatre Royal and Touring
The Redux Project, Live from Television Centre - Set & Costume Designer, Richard Dedominici- BAC/BBC
Lizzie Emeh Photoshoot - Set Designer, Heart & Soul
Jekyll & Hyde, Det Ny Theater - Assistant Designer to Paul Farnsworth
The Twits, Royal Court - Prop Maker to Designer Chloe Lamford
Alcina, Aix en Provence - Prop Maker to Designer Chloe Lamford
Against Captain's Orders, Punchdrunk - Prop Buyer, National Maritime Museum
Gallow's Ghost 'Arrows' EP Launch - Set and Costume Designer, Hoxton Bar and Grill
How I Learned To Drive, Fools and Kings - Set and Costume Designer, Southwark Playhouse
Fun Palace, Bush Theatre - Set Designer
The Producers, Adam Spiegel Productions - Assistant Designer to Paul Farnsworth
Girls in Peacetime Want To Dance, Belle and Sebastian - Costume Designer and Illustrator, Album Cover
Billy Elliot, Det Ny Theater - Assistant Designer and Prop Maker to Paul Farnsworth
The Church of the Sturdy Virgin, Dank Parish - Set Designer, Boomtown Festival
Annie Get Your Gun, ATG Productions - Prop Maker to Paul Farnsworth
Dorian Gray, Ruby in the Dust - Set and Costume Designer, Riverside Studios
SPACED, Theatre Delicatessen - Set Designer, Marylebone Gardens
A Study in Scarlet, Tacit Theatre - Set and Costume Designer, Southwark Playhouse
I Grew Up in an Old People's Home, The Wonder Club - Set Designer, The Vault
Abandoman - Costume Designer, Australian Tour
TOYNBEE, Geraldine Pilgrim - Costume Designer, Toynbee Hall
Bonnie and Clyde, Ruby in the Dust - Set and Costume Designer, The Kings Head
Abandoman, Moonrock Boombox - Costume Designer, Udderbelly
The Drowned Man, Punchdrunk - Prop Buyer, Temple Studios
Casualties, Grist to the Mill - Set and Costume Designer, The Park Theatre
L'Orfeo, Silent Opera - Set and Costume Designer, Trinity Buoy Wharf
My Heart is Hitchhiking Down Peachtree Street, J Fergus Evans - Set Designer, Contact, Manchester and Touring
Shelf-Life, HalfCut - Set and Costume Designer, Theatre Delicatessen
Canterbury Tales, Tacit Theatre - Set and Costume Designer, Southwark Playhouse and Touring
Bush Bazaar, The Bush Theatre - Set Designer, Theatre Delicatessen
Henry V, Theatre Delicatessen - Set and Costume Designer, Marylebone Gardens
Bee Detective, Southbank Centre and Touring - Set and Costume Designer, Tin Bath Theatre
Cosi Fan Tutte, Upstairs at the Gatehouse - Set and Costume Designer, Hampstead Garden Opera
The Importance of Being Earnest, Theatre Royal Haymarket - Set and Costume Designer, Red Lion West End
La Boheme, Silent Opera - Set and Costume Designer, The Vault
The Two Worlds of Charlie F, Theatre Royal Haymarket - Set and Costume Designer, Masterclass
Othello, The Secret Theater NYC - Costume Designer, Wandering Bark
The Viewing, OffCut Festival - Costume Designer, Riverside Studios
'Night, Mother, Breathless Productions - Set and Costume Designer, The Old Red Lion
Savitri, Silent Opera - Set and Costume Designer, The Arcola
The Wandering Scholar, Silent Opera - Set and Costume Designer, The Arcola
Faustus, The Globe - Wardrobe Assistant
Free Run, Underbelly - Costume Designer, Udderbelly
Flocking/ Crowd Joy, Old Vic New Voices - Costume Designer, Old Vic Tunnels
The Complete Works of Shakespeare (Abridged), Red Lion Theatre - Set and Costume Designer, New Red Lion
The Man with the Flower in his Mouth, Metta Theatre - Set and Costume Designer, Jacksons Lane
Edward Sharpe and the Magnetic Zeros event, HalfCut - Costume Designer, Old Vic Tunnels
Hamlet, Tivoli Theatre, Dublin - Costume Designer
A Doll's House, Theatre Delicatessen - Costume Designer
A Christmas Carol, .dash & Tacit theatre - Set and Costume Designer, Theatre Delicatessen
Scaramouche Jones, Tacit Theatre - Set Designer, New Red Lion
Chaika Casino, part of Theatre Souk, .dash - Set and Costume Designer, Theatre Delicatessen
Hamlet, Icarus Theatre - Costume Designer, Harrogate Theatre and touring
Before I Sleep, dreamthinkspeak - Assistant Director, Brighton Co-op
Dial 'N' for Nurder, Radio City Theatre - Set Designer, Brighton Theatre Royal
Otieno, Metta Theatre - Costume Designer, Southwark Playhouse
Rip Her To Shreds, Icarus Theatre - Costume Designer, Old Red Lion
A Dreamland Sideshow Christmas, .dash - Set and Costume Designer, Tom Thumb Theatre
La Prima Donna, Hellcat Productions - Creative Director, Latitude Festival
La Dispute, Owl Farm - Set and Costume Designer, Soho Theatre
Lift & Separate, Hellcat Productions - Creative Director, V&A Museum
Education
Theatre: Design for Performance - 1st Class BA - Wimbledon School of Art
Skills
Costume Design
Set Design