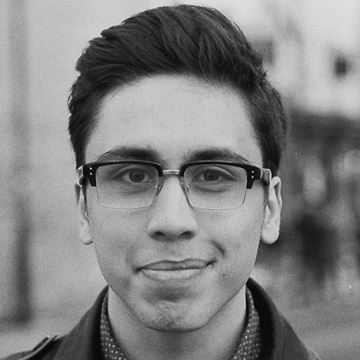 Ray Roberts
Filmmaker/Photographer/YouTuber
Location:

London, UK

Freelancer:

Available
I'm a Farnham/London-based Filmmaker/Photographer. I'm recognised for my film work shot on Super 8mm film and video-diary films on YouTube but my title as 'writer and director' will always be my numero uno.
My main passion is for narrative but I also have worked as a freelance camera operator/editor for corporate, event coverage, music video/live session, as well as fashion. Also have been hired as an presenter, actor as well as for talks, workshops concerning filmmaking.
I've been making films for YouTube since 2007. My channel is partnered with ChannelFlip.
I also have interests in graphic design, male tailoring and anything from 1960s.
Feel free to check out my work over on my portfolio sites:
Film/Video: http://www.rayrobertsfilms.com
Photography: http://www.rayrobertsphotos.com
Email me if you think we should work together!
ray@rayrobertsfilms.com

Kind regards,
Ray Roberts
Work History
Partnered Content Creator - ChannelFlip Media
Online Video Producer - YouTube
Independant Filmmaker - Ray Roberts Films
Education
Film Production - Degree - University of Creative Arts
Television and Film - Creative Media Production Level 3 Extended BTEC Diploma - Totton College
Field of study unknown - GCSE - Wyvern College
Skills
Cinematography
Film History
Photography and Graphic Design
Screenwriting
Social Media
Editing
Filmmaking
Networking
Specific hardware/equipment skills
Specific software skills