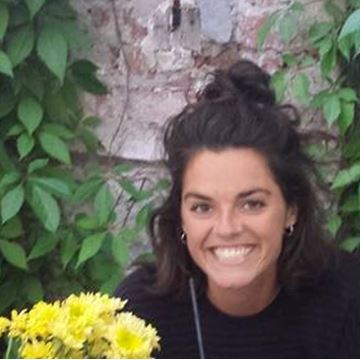 Kate Royds
Costume Trainee/Costume Daily
Location:

London

Career stage:

Entry

Freelancer:

Available
I am a Costume Trainee, Daily and Designer. I have been working in the TV and Film industry for just under a year. I have experience in design, continuity, dressing crowd and on set standby. I have an eagerness to learn new skills and develop. I have knowledge of costume construction and alterations and have a practical mind.
Throughout my childhood and school days I participated keenly in all things theatrical, a continual motivator to specialise a career in costume. Coming from a costume background in theatre I have relevant experience of the high pressured environment of working in wardrobe and the need for acute organisation, an ability to be adaptable and show initiative.
I am interested in costume from all periods; fantasy, contemporary and period and I enjoy gaining knowledge of clothing from different eras.
Working in a team and helping others is one of my greatest joys and I hope that I am able to maximise on this whilst using my skills and knowledge of textile and costume design in TV and film.
I am a highly enthusiastic, happy, creative and self-motivated professional. I'm extremely hard working and am super excited to continue my journey in the costume department.
Work History
Costume Daily - Holmes & Watson. Sony Pictures
Costume Daily - GONE. Skye 1 Atlantic
Costume Design - New Nigerians. The Arcola Theatre
Principle Costume Standby - The Overcoat. Independent Short Film.
Costume Trainee Daily - Granchester III. ITV Detective Drama
Costume Design - The Fox And The Rabbit. Independent Short Film
Daily Wardrobe Assistant - 8 Out Of 10 Cats. More4
Stylist Assistant - Camryn. US pop artist
Costume Trainee - The Royals. Drama on E! Priviledged Productions.
Costume Design - Run Run As Fast As You Can. Magic 05 Productions.
Millinery Internship - Blundle MacLaren Millinery.
Costume Design - Don't Waste Your Bullets On The Dead. The Vaults.
Wardrobe Assistant/Dresser - Goodnight Mr Tom. The Duke Of York's Theatre.
Costume Design - Sparks. The Old Red Lion Theatre
Wardrobe Assistant - I Want My Hat Back. The National Theatre
Wardrobe Assistant - The Railway Children/In The Heights. King's Cross Theatre.
Education
Textiles Design - Distinction - Morley College
Management and Psychology - 2:1 - Leeds University
A Levels/AS Levels - A,A,B/ A,A,A,A - Haileybury College
Skills
Alterations
Buying
Continuity
Costume
Costume Construction
Costume Design
Dyeing
Garment Construction
Microsoft
Microsoft Office
Mood boards
Organisational and Planning Skills
Painting
Prop Making
Repair
Research
Screen Printing
Sewing
Sourcing
Understanding of Fabrics
Wardrobe
Wardrobe Maintenance