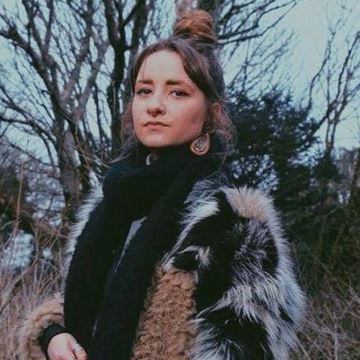 Tessa Bricknell
Trainee / Documentary Filmmaker, Research/Post-production
Location:

Current Devon / Yorkshire from September onwards

Career stage:

Entry
Hi!
I'm Tessa, I'm Filmmaking graduate from the University of the West of England. I am currently in paid work, working in Fashion however am seeking a placement in the Television industry.
My experience lies in a range of fields; Editing, Camera op, Producing and Research. Projects varying from personal, University related and paid freelance work for festivals, fashion promo's, short docs and corporate.
The area I would mostly like to pursue is in the field of research, with an interest of developing concepts and ideas and scouting contributors. I believe I would personally excel in this role, being given an opportunity in this area, developing my existing skills of research. Aside from research, I have a visual post-production mindset and would be open for an editing opportunity.
I have a firm passion for documentary filmmaking, therefore would be open for a job/placement within this field.
Education
Filmmaking - BA Hons Filmmaking and Creative Media - University of the West of England
Skills
Adobe PremierePro
Final Cut Pro
Video Editing
Camera Operating
Cinematography
Interviewing
Producing
Research
Social Media
Followers