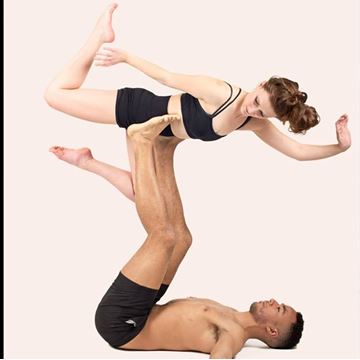 Fern Wareham
Freelance Dance Artist
Location:

Manchester

Freelancer:

Available
Fern is a freelance dance artisit based in Manchester/Liverpool.
Most recently Fern was given the opportunity to artistically direct The University of Salford's graduate company, Allegiant Dance Thetare. This venture not only provided her with fantastic experiences but also allowed for to development as a creative artist.
She has been a resident dancer in a small touring company for over two years. The Belinda Grantham Dance Company have recieved support from the arts council for their specialised work in a variety of different community projects.
Fern has strong foundations in contemporary dance, improvisation and partnerwork. Priding herself on her creativity and desire to learn, costantly finding new opportunities to hone the craft. Creating work is a massive part of her career, alongside performing and teaching.
Work History
Artistic Director - Allegiant Dance Theatre
Company Dancer - Belinda Grantham Dance Company
Education
Dance - BA Hons (top up) - The University of Salford
Dance Theatre - FDa - The Arden School of Theatre
Skills
Administration
Choreography
Contact Improvisation
Contemporary Dance
Dance for camera
Improvisation
Partner Work
Physical Theatre