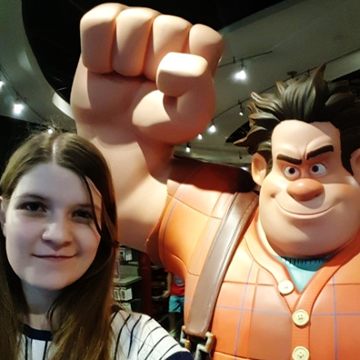 Han Davies
CG Generalist & Storyboard Artist
Hi,
Currently I am working on my animation portfolio and concept art skills, whilst I am interested in working in film and games, I am also currently interested in looking into other practical uses for animation and concept art such as animatronics and environments at theme parks
I have worked as a 'Juinor Pre vis /Storyboard Artist', at Painting Practice, for the upcoming BBC/HBO series "His Dark Materials"
--
As a CG generalist I enjoy working from the ground up starting from concept art to animation. As a passionate, patient and motivated individual, I'm constantly striving to improve my techniques, always aiming to go the extra mile, whether in animation, concept art or CG art. My main goal and passion is in creating/envisioning characters and worlds for others to escape to and get lost in.​
--
BA (Hons) Computer Animation student @ University of South Wales
(Graduated 5th July 2018)
--
Contact: DaviesLHannah@gmail.com
Skills
3D Animation
3D Modeller
Autodesk Maya
Concept Art
Storyboard Artist