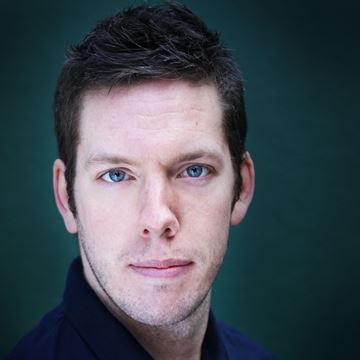 Steven Ticehurst
Actor - Playwright - Stage Manager
Location:

Hatfield, Hertfordshire

Career stage:

Experienced

Freelancer:

Available
Why hello,
An actor, playwright and stage manager by trade, I am constantly on the lookout for new, interesting and challenging projects that will further my career and allow me to continue to hone my craft.
Formally trained and with plenty of experience and a proven track record on stage and screen, I am fully equipped to play a myriad of characters and am open to even the greatest of challenges. Currently unrepresented so I welcome any interest from casting agents.
As for playwrighting, I think prolific is the best way of explaining that one. Always working on a new piece and submitting it to playwriting competitions worldwide. My work has seen the stage in the UK (Duality in 2011; A Hare Raising Day in 2013 and Concerted Effort in 2014) either on commission or as a self-produced venture. I welcome all interest from producers and prospective managers, so feel free to get in touch.
As a stage manager, I come fully equipped with a working knowledge of all technical departments and have managed crews both large and small on projects from all disciplines; be it drama or dance, musical or stand-up, there really isn't anything I haven't had a hand in at some point.
Overall, I've been involved with over one hundred and eighty shows, both onstage and off, in the last seven or so years.
So feel free to get in touch no matter what you need!
Education
Drama Performance and Technical Theatre - Bachelor's Degree with Honours (First Class) - Cumbria Institute of the Arts
Performing Arts, Acting - BTEC National Diploma (Triple Distinction) - Bury College
Skills
Acting
Commedia dell'Arte
Creative writing
Improvisation
Mask Design
Physical Theatre
Playwriting
Stage Combat
Stage Management
Theatre