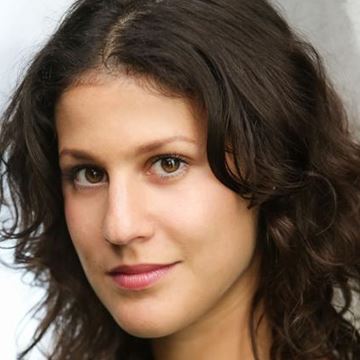 Julia Taylor
Actress
Location:

London

Freelancer:

Available
I'm a London-born actress, half Italian, half Maltese. I speak fluent Italian and French and previously trained both classically (Drama Studio London) and in physical, devised and ensemble theatre at Jacques Lecoq Theatre School in Paris. I am a playful, open performer, passionate about classical theatre and collaborative physical-based, immersive perfomances.
Recently, I completed a UK-wide tour of 'Macbeth' with the Young Shakespeare Company and was selected as a TriForce Promotions Master Class Winner to perform in 'Monologue Slam UK' at the Theatre Royal, Stratford. In the past I have worked with the award-winning theatre company 'Action to the Word' on productions of 'Titus Andronicus and 'Shakspeare Shorts.'
I am also Artistic Director of a new collaborative project called 'Scene Gym' @scene_Gym. The project brings together acting, directing and writing talent to initiate future collaborations and develop new and exciting networks.
The next session is on 12th September.
For more information about how to get invovled as either an ACTOR, WRITER OR DIRECTOR please email scenegym@gmail.com.
Testimonials for Scene Gym:
'The support on the day was outstanding and professional. I came wanting to know if a scene worked. The scene was improved, thanks to the high calibre of Director & Actors provided. I also left with a major plot/storyline that has transformed my play' Cassandra Isaac, Writer
'The whole ethos of Scene Gym is fantastic. It provides a safe environment for actors, writers and directors, to experiment judgment-free, something very unusual for the industry.' Blanche Anderson, Actress
My other recent work includes:
Dreams From the Pit (Palace Theatre, strand), Top Girls (Tristan Bates Theatre), Singles and Doublets (BBC Radio 3), Romeo and Juliet (Cambridge Arts Theatre), Absence (Brighton Fringe) Thick Air (Short film, The Friction) The Magic Tower (Pentameters Theatre), Dido Queen of Carthage (Rose Theatre Bankside)
Recent reviews:
'Julia Taylor as Linda particularly impresses as someone heading towards a kind of madness as she tries to hold together her romantic fantasy' (Remote Goat, The Magic Tower, Pentameters Theatre)
'Julia Taylor impresses as Anna' (one stop Arts, Dido queen of Carthage, Rose Theatre Bankside)
Work History
Actress - Actor Action to the word, broken silence theatre, house on the hill productions, second skin theatre company, BBC RADIO 3, The Friction film, Cumulo productions, Shadow road productions
Storyteller - Young Shakespeare Company
Education
Acting - Diploma in Acting - Drama Studio London
Physical and devised theatre - N/A - Jacques Lecoq Theatre School, Paris
Skills
Languages
Devising
Improvisation
Performing
Stage Combat
Teaching
Violin