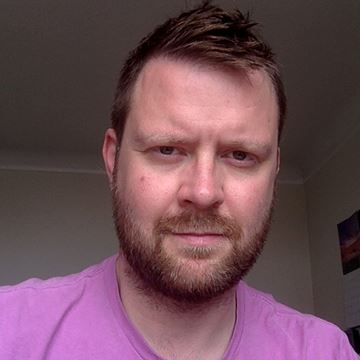 Craig Norman
Lecturer
Location:

Bournemouth

Career stage:

Experienced
Craig has worked as an actor, writer and director. He trained at the University Of Glamorgan/Welsh College of Music and Drama. Stage appearances include Jake in A Lie Of The Mind (Poole Lighthouse Studio), Hamish in Games Played By The Sun & Moon (Poole Lighthouse, Studio), Leo Nuggett in Who Runs This Place Vol. 1 (Solent People's Theatre - UK Tour), Captain Wentworth in Persuasion (touring production for Phoenix Theatre Company), Mr. Twit in The Twits (Centre Stage, Bournemouth), Crimond in The Turn Of The Screw (Russell Cotes Museum, Bournemouth), Oberon/Theseus/Starveling in A Midsummer Night's Dream (Unity Theatre, Liverpool), Adam in I Just Broke Up (The White Bear, Kennington), Gareth in I Was Conceived In An Android (Etcetera Theatre, Camden), Various roles in 10² at the Soho Theatre, London, Danny in Value For Love for Philip Ayckbourn's Quorum Theatre Company (South of France tour), Charley in Mooney & His Caravans (Greenwich Playhouse), The Weatherman in Ice (Worcester Arts Workshop), Romeo in Romeo & Juliet (T.I.E. tour - UK), Aegisthus in a U.K./Eire tour of Agamemnon, Florizel in The Winter's Tale (Wimbledon Studio), Tim in Good Vibrations (Colour House Theatre), Francis in Wilde Blooms (BAC/Wimbledon Studio), Coldwater in Memories From The Invisible (Edinburgh Fringe), Malcolm in Macbeth (Drayton Court) and Alan Campbell in The Picture of Dorian Gray (Baron's Court). He has appeared in three feature films: Taunted (Breathing Space Films), Bright Young Things directed by Stephen Fry and played the lead in Cold Harbour for Clear Blue Productions/Happy Accident Films. He has also appeared in several short films, commercials for Just 35.com, Bosch and Mountain Dew and has experience of corporate and music videos and stills photography. TV: Casualty. Additionally, he has played the Doctor in Doctor Who for a PhD project at Bournemouth University. As a playwright, his previous work includes Bleach (Empty Pockets Theatre Company, London) Killing London (Centre Stage, Bournemouth), Dark Forest (Total Beast, The Bridewell - the piece was 'Highly Commended' as part of a writing competition called 'Six Minutes'), Splintering and Special (performed as part of evenings of new writing by The Smithy, Forest Forge's writing group at Forest Forge, Ringwood and Dorchester Arts Centre), Aurora performed as part of a production called 'Pages' (MokitaGrit Productions, Southwark Playhouse), The Distance at the Alma Tavern, Bristol as part of Theatre West's 'Writing In The Margins' season (rehearsed reading) and Small Black Flowers at Arch 468 in Brixton (rehearsed reading). Craig is currently developing a play about the abandoned Scottish island of St. Kilda, which has been developed during a project called bricks and mortar based at Hall For Cornwall in Truro. As a director, Craig has directed his own play Killing London (Centre Stage, Bournemouth), The Rise & Fall of Little Voice (Twisters Comedy Club, Bournemouth International Centre), When The Wind Blows (The Hub, Verwood) and Herons by Simon Stephens (Poole Lighthouse) Craig's play The Distance was produced by Particular Theatre Company and launched The Bike Shed Theatre in Exeter in February 2010. In April 2011, his play Splintered was performed by Red Kettle Theatre Company as part of the Waterford Festival of New Plays.
He currently works as a Lecturer in Creative Events Management at the Arts University Bournemouth.
Skills
Acting
Event Management
Scriptwriting
Arts and Events Management
Computer
Directing
Producing
Portfolio
ScreenSkills is not responsible for the content of these uploaded files.