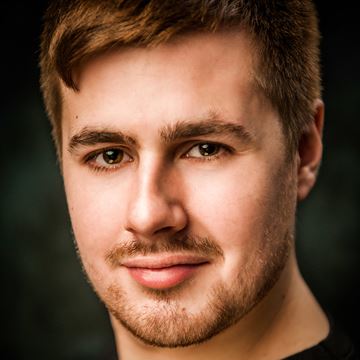 Ibu Langoo
Musician / Actor / Dancer / Composer / Writer
Location:

Milan

Freelancer:

Available Soon
Hi there! I'm Ibu and I'm a musician/actor/dancer. I trained in Musical Theatre at university and am currently working as a singing teacher to children in the Midlands and due to be conducting at the Royal Albert Hall this summer. I also act as an Education Officer for the same arts organisation, setting up music workshops in schools all across the country.
I am a composer, having composed an original score for a production of Henry IV in conjunction with the RSC's Open Stages programme. I've also dabbled in electronic music and have acted as an Assistant Musical Director on various productions. I've been utilised as an accompanist on both piano and guitar in London and as a cabaret singer in London's West End.
Whilst at university and now on my current job, I've found it hard to find time to write my own material but I am gradually working on a few pieces. I also freelance as an arranger, orchestrater and music producer.
I am a seasoned entertainer, having worked for four years with a company in the South of England, working my way up to Entertainment Manager by the time I left.
Please feel free to get in touch. I look forward to working with you!
Work History
Entertainment Manager/Vocal Coach - Funsters Entertainment
Assistant Musical Director - Theatricool Performing Arts
Assistant Musical Director - Colchester Institute
Sales Assistant - Lucky Voice
Head of Music & Musical Director - Brownsea Open Air Theatre
Team Member - Missoula Colchester
Promotions Assistant - University of Essex Students' Union
Principal Dancer - South Coast Ballet
Education
Musical Theatre - BA (Hons) First Class - Colchester Institute
Skills
Acting
Adobe Photoshop
Composition
General Audio Production
Scriptwriting
Administration
Arranging
Ballet
Choreography
Classical Ballet
Creative Writer
Cubase
Dance
Electronic Music
Entertainment
Guitar
Jazz Dance
Journalism
Juggling
Musical Theatre
Orchestration
Piano
Sibelius
Singing
Stage Combat
Tap Dance
Theatre
Vocal Coaching