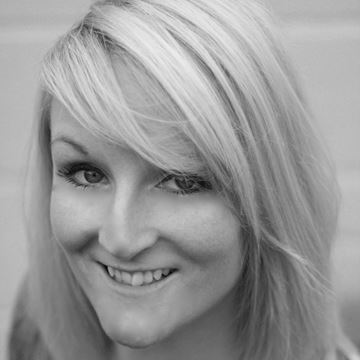 Steph Connell
Freelance Theatre Producer and Company Director of Scribbled Thought
Location:

London

Career stage:

Experienced

Freelancer:

Available
I am a freelance producer excited about discovering new talent and helping creative people to realise their ideas and ambitions regardless of genre and art form. I have experience in new writing, children's theatre, physical theatre, opera, dance and circus and work to facilitate play in all its forms,

I am Company Director of creative production company Scribbled Thought and was previously Creative Producer of Vertical Line Theatre (both supported artists of Greenwich Theatre). Scribbled Thought work with targeted individuals whose work we are excited by. In 2014 Scribbled Thought produced a national tour of Superhero Snail Boy by writer Lizzie Muncey. This year we have produced the development and national tour of outdoor show, Full Stop, directed by Gemma Fairlie and Neil Bettles, and are producing Loaded, directed by Sinead Rushe.

For Vertical Line Theatre I produced Take Two Every Four Hours at Theatre 503, Pleasance Theatre (London), Greenwich Theatre, Henley Fringe and Pleasance (Edinburgh). I produced Superhero Snail Boy at the Barclaycard presents British Summertime Festival, Mimetic Festival and Bedlam Theatre as part of the Edinburgh Fringe. I also produced and co-created LineUp, a bi-monthly new-writing event curated by Vertical Line Theatre at Greenwich Theatre.
As a freelance producer I have recently produced No Way Back for Frantic Assembly and new opera The Anatomy of Melancholy created by Finn Beames and Benjamin Tassie. I am currently producing Leaper, a new puppetry show by Tucked In to tour in 2016.
I am Associate Producer of ThickSkin. In 2013 - 2014 I produced Chalk Farm by Kieran Hurley and AJ Taudevin producing its original run at the 2013 Edinburgh Festival and its subequent transfers to the Bush Theatre's RADAR Festival, Cultura Inglesa Festival, Sao Paulo, Brazil and a run at 59E59 Theatres (New York) as part of their Brits Off Broadway season. Previously for ThickSkin, I was Assistant Producer for The Static by Davey Anderson at the Cultura Inglesa Festival, Sao Paulo, Brazil.

I was Assistant Producer of Stationary Excess by Made in China and previously worked as Participation and Outreach Coordinator at the National Centre of Circus Arts, coordinating the National Youth Circus Event 2013 and Got It! at the Royal Festival Hall as part of the U Dance Festival. I have also worked for the Gate Theatre, National Theatre of Scotland, Artichoke and the Greenwich & Docklands International Festival.
For more information and links to my work please visit my website www.stephconnell.co.uk