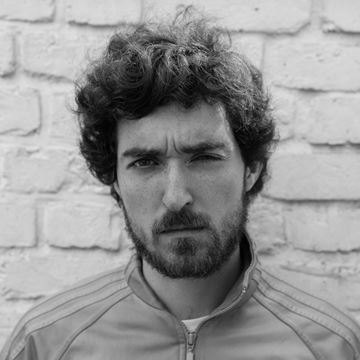 Chris O'Connor
Playwright, Writer (TV, Film, Short Stories), Audience Development Officer, Social Media Manager
Location:

Leeds

Career stage:

Entry

Freelancer:

Available
Working from Leeds and London, I write for the stage, television, radio and film. My work has been produced for The Lyric Theatre, the Southwark Playhouse and BBC Radio 4 amongst various other venues and platforms. I also run the Leeds Branch of Script Yorkshire, a writers' group meeting monthly at the West Yorkshire Playhouse.
Competitions
2013 – Winner Ideas Tap – Lyric Lounge: Here the 99%
2014 – Selected for Street Voices 5
2015 – Longlisted for Ideas Tap - The Critic
2015 – Winner Little Pieces of Gold – New Writing Showcase
2015 – Part Commission with Freedom Studios
2015 – Winner Cofilmic – Sketch in the City
2015 – Longlisted for The Old Vic 12 – Playwrights
2016 – Writing selected for BBC Radio 4's Newsjack
2016 - Winner Cofilmic - Sketch in the City
2016 – Commission – The Life and Soul
2016 - Commission - Marching on Embers
My writing focuses on unheard voices and I have a keen interest in the stories and characters that inhabit places like pubs and betting shops, both fascinating melting pots of drama.
I like to write stories that can challenge opinions, make people see things differently and show a world people might not have seen before - and if I can make people laugh on the way then everyone's a winner.
Alongside my writing I am involved as a marketing associate with Red Ladder Theatre and Freedom Studios maintaining their websites as well as writing all copy, newsletters and mailouts. I also manage and grow a number of Twitter feeds covering a number of different areas from sports, general humour, fundraising and the arts, and using a number of social media tools. As well as this I set up and ran my own street food stall and have catered a number of events and festivals.
A new project I am working on: https://vimeo.com/179678763?ref=tw-share
Skills
Copy Writing
Digital Marketing
Digital Strategy
Scriptwriting
Social and Digital Campaign Development
Social Media Training
Website development
Website management
Social Media
Social Media Analytics
Social Media Campaigns
Social Media Management
Social Media Planning and Co-ordinating
Social Media Strategy
Portfolio
ScreenSkills is not responsible for the content of these uploaded files.