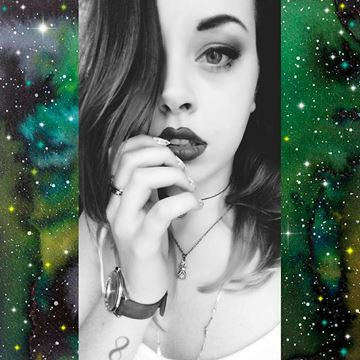 Nadine Kelly
Engagement Officer
Location:

Dundee

Freelancer:

Available
Nadine Kelly was born in Paisley, Scotland in 1993 & is currently in her 4th year of studies in Time Based Art at the Duncan of Jordanstone College of Art and Design, Dundee
The human mind has always been a fascination of Nadine's and furthering her knowledge in psychology and understanding others has played a vital role in her work since attending University. Her experiment with fellow student Sarah harvey in 2012 titled 'Blue Rope', in which they tied themselves to each other as a social experiment, affected the artist greatly in how she viewed her relationships with people, which has played a large role in the artist's progression from exploring the body to the mind. Over recent years her work has shifted to sex in the digital age, sexuality and feminism, using humour & 'trolling' social media to make her point of view known. Nadine explores these subject matters on both a personal and social level, conducting social experiments and collaborating with other artists. Some works such as 2015's 'Time Based Bitches' where heavily researched based and relied on working with other female artists and research their views on the issies that face modern women today.
Through an exploration of sources, Nadine analyses the progression of a hyper-sexualised society through, among others the arts history lens previously dominated by male artist's perception of women through 'the male gaze'. As cultural shifts continue to take place against male governed viewpoints, the media is focussed more than ever before on showcasing female, feminist artists who use their work and online presence to create a social discourse surrounding equality, sexuality and civil rights.

Much of Nadine's current work reflects media-induced, idealistic expectations that are the concerns and themes of many of today's leading, contemporary, influential artists, and the journey the female nude has made throughout the years. Nadine uses social media platforms to question the depiction of the female body and continuously challenges the Community Guidelines and Terms of Service that object to hosting images of women celebrating their own nude bodies. As art has traditionally been male dominated, Nadine much like other contemporary female artists, is fighting back to have her say and use her work as an outlet of sexual expression, creating discussion about female sexuality.
To assist and broaden her understanding, Nadine Draws inspiration from various artists and filmmakers while also researching heavily into the world of psychology expressing her findings of different theories through the medium of film, sound works, collage and photography.
Work History
Engagement Officer - Dundee Survival Group
Customer Care Assistant - Matalan
Education
Time Based Art - Degree - Duncan of Johnstone Collage of Art - University of Dundee
Portfolio Preparation - National Qualification - Reid Kerr Collage
Skills
Adobe InDesign
Adobe Photoshop
Adobe PremierePro
Digital Photography
Photoshop CS6
Video Editing
Analogue Photography
Audio Editing
Cinematography
Digital Collage
Laser Cutting
Photo Editing
Printmaking
Social Media Campaigns
Teaching
zine creator
Followers