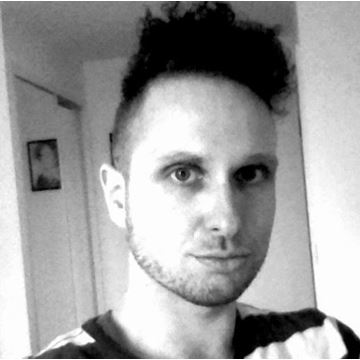 Seiriol Davies
Writer and Performer and Songwriter
Location:

Woolwich, SE London

Freelancer:

Available
Hello, my name's Seiriol. I make theatre and I live in Woolwich. I believe stupid can be clever, funny can be heartbreaking and musicals can be amazing and life-changing. Which is handy, because I make stupid, funny musicals.
I trained at LISPA, so tend to use improv as part of my writing, as well as in performance. Recently, I worked with Caroline Horton & Co to make the multi-award-winning Mess and the controversial Islands. I've also worked withYou Need Me, Punchdrunk, Kristin Fredricksson and many others.
I'm currently working on my own first full-length musical, based on the charred remains of the true story of Henry Cyril Paget, 5th Marquis of Anglesey. Here's some gushy blurb about it:
"How to Win Against History" is a fierce and fabulous cross-dressing musical about failure, masculinity, privilege, outsiders and outriders; about feeling you've got some big purpose but having no idea what; about being too weird for the world but desperately not wanting it to forget you. And sequins. Loads.
It is written and composed by me, is directed by Alex Swift (Caroline Horton & Co's Mess) and produced by Aine Flanagan (Margaret Thatcher: Queen of Soho) and has me in it, along with Matthew Blake (Punchdrunk) and Tom Penn (Little Bulb, Rash Dash). It has been developed at Ovalhouse, where we had a two-week development run in Spring 2015 to sell-out audiences and standing ovations. We're now building the next and final stage of development leading into full production.
I play the piano, busking style; and cello with all of Jaqueline Du Pre's head swooshes, but very little of her accuracy.
I'm also developing comedy scripts for radio and telly. One of them is set in space.
There's nowhere else to say this but images in my photo portfolio are all copyright 2015 Rah Petherbridge.
Skills
Acting
Composition
Scriptwriting
Cello
Comedy
Creative Drawing
Devising
Directing
Harmonies
Improvisation
Music
Piano
Producing
Singing
Songwriting
Portfolio
ScreenSkills is not responsible for the content of these uploaded files.