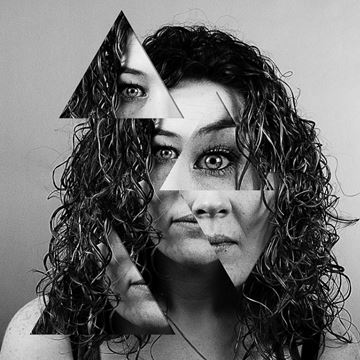 Jody Mitchell
Freelance Photographer / Bar Supervisor
Location:

Dundee, Scotland

Career stage:

Entry

Freelancer:

Available
Jody Mitchell has always had a flare for creativity, a love for photography, and a strong interest in developing skills within image editing software. With a background in Computer Arts, it wasn't long before she would eventually introduce her passion and hobby, photography, into her career path.
After Completing an Honours Degree in Computer Arts and a Postgraduate Degree in The Scottish Internship Graduate Certificate she began working within the creative sector, at a graphic design company, as an intern. Her position involved a variety of creative tasks but she found that those focusing on photography to be the most inspiring. After a short time this inspiration fuelled the passion to study photography in all its forms.
Jody has successfully completed a range of photography courses and is now studying BA Design and Creativity with the ultimate goal to start up her own photography business in 2015. With a creative mind, sound photographic abilities, excellent customer service skills, and keen business sense Jody is always willing to tackle any challenge.
Work History
Photographer / Business Owner - PixiJO Photography
Event Photographer - Scotcheer
Duty Manager - Belhaven Managed Houses, The Post Office Bar
Bar Supervisor - The Globe Bar
Internship / Assistant - Native Creative Marketing
Customer Service Manager - Tesco
Nightclub Photographer - IAMVIP
Education
BA Design and Creativity - Bachelors Degree - Robert Gordon University
Photography - HNC - Dundee & Angus College
The Scottish Internship Graduate Certificate - Bachelors Degree - The University of Dundee
Computer Arts - 1st Class Honours Degree - The University of Abertay
Skills
Adobe Illustrator
Adobe Lightroom
Adobe Photoshop
Photography
Portrait Photography
Business Planning/Strategy
Concept Development
Corporate Photography
Creative Entrepreneurial Practice
Creative Entrepreneurship
Customer Service
Documentary Photography
Entrepreneurship
Event Photography
Graphic Design
Image Editing
Image Manipulation
Microsoft Office
Nightclub Photography
Pet Photography
Photography Theory
Portraiture
Product Photography
Professional Practice
Project Planning
Social Media
Social Photography
Still Life Photography
Stock Photography
Studio Photography
Web Design
Wedding Photography