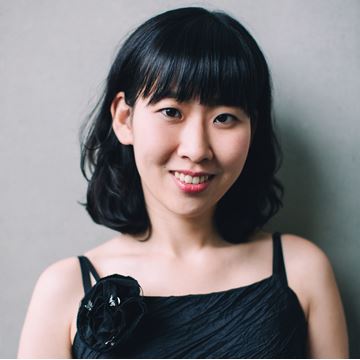 An-Ting Chang
Concert Pianist
Location:

Bristol

Career stage:

Early

Freelancer:

Available
I am a pianist with a slightly different background. Graduating from the best university in Taiwan (National Taiwan University) in 2007, majoring in Chemistry and minoring in Drama Theatre, I then obtained Master of Music, Piano, at the Royal Academy of Music (RAM), London with Maud Hornsby Award. It should be because I was not always in the musical environment, I always want to do some 'different' concert. In addition to playing solo and chamber recitals regularly in different towns and countries, I invent 'Concert Theatre' which is a combination form interweaving classical music and drama in the live performance.
My Concert Theatre and I have won various awards from Arts Council England, Help Musicians, Elias Fawcett Trust, Royal Victoria Hall Foundation and I have been featured in many radio programmes including 'In Tune' in BBC Radio 3. Martin Cullingford from Gramaphone has described Concert Theatre as 'beautiful and poignant' and Michael White from The Telegraph said it 'strikingly innovative'. My current Concert Theatre works include 4.48 Psychosis, Webern's and Gibbons Music (Sir Jack Lyons Theatre London), Sonata Movements (RAM, RADA, Blue Elephant Theatre), Kiss of the Earth (supported by the ACE, UK Tour), The Tenant (in developmnet, ACE, Help Musicians, Marine Theatre) and Die schöne Müllerin (in development).
I am now pursuing a PhD degree (performance practice) at RAM with the support of Taiwan Ministry of Education while performing performs 'normal' concerts regularly in the UK and other countries, venues including Newbury Spring Festival, Deal Festival, Bristol Cathedral, Cheltenham Town Hall, Regent Hall, Altenburg-Liszt Salon Weimar, Akademie der Künste Berlin (Academy of Arts) and National Taiwan Concert Hall. My debut record, 'Water Image' released in 2015, is well-received and Howard Smith said it 'highlighting the theatrical and audio possibilities of nineteenth century piano music' (Music and Vision magazine).
Work History
Artistic Director - Concert Theatre
Piano teacher - King's College London
Education
Piano performance - PhD - Royal Academy of Music
Piano performance - Master of Music - Royal Academy of Music
Chemistry - Bachelor of Science - National Taiwan University
Skills
Music Performance
Performance producing
Theatre directing