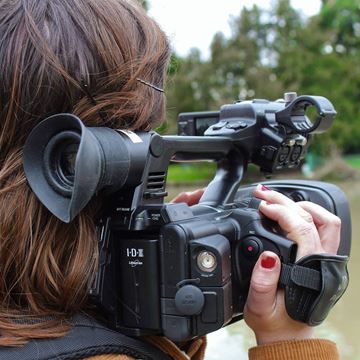 Chloe Tucker
Freelance creative
Location:

United Kingdom

Career stage:

Early

Freelancer:

Available
Hello! I'm Chloe, I am a Cheltenham based creative with skills in videography, photography, social media management, and producing. My big interests are documentary and promotional video.
I have experience with online video content, creating YouTube content under the name of shortandchatty, (https://www.youtube.com/c/shortandchatty97) as well as working on video projects with Diabetes UK for the type1uncut channel. (https://www.youtube.com/user/type1uncut). This leading to futher oppourtunites to create promotional content shared on my own channel on behalf of the charity, and working with Buzzfeed to create an article on what life is like with type 1 diabetes. I frequently photograph local concerts and festivals with a portfolio spanning four years of improving work, and enjoy creating BTS content.
Over the past few years i've also been working with local music festival, 2000 trees, as part of a team running their social media accounts (Instagram and twitter.) This was a key role of keeping people engaged with the festival and up to date with what was happening. As well as promoting the bands and competitions running across the weekend.
Im always game for a new challenge with something creative, as it excites me not knowing what other experience could follow.
Please dont hesitate to get in touch!
Skills
Adobe Photoshop
Adobe PremierePro
digital journalism
Digital Photography
Video Editing
Digital content skills
Digital Video
DSLR
Interviewing
Social and Digital Media
Social Media
Social Media Management