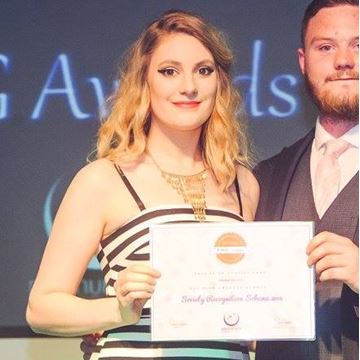 Josie Deacon
Administration Assistant, Freelance Writer
Location:

Newcastle & Edinburgh

Career stage:

Entry

Freelancer:

Available
I graduated from Northumbria University in 2016, where I attained a First Class Honours degree in Drama and Scripwriting.
I have wide field of interests: film, theatre, radio, and TV. A lot of my background and experience is in theatre - I was President of the Northumbria Drama Society where I produced 13 plays - one performed in the 2016 Edinburgh Fringe. I was also involved with theatre a lot growing up, performing in several plays in local theatre groups.
At university I started to explore Film & TV, joining Perspective Productions initially as a lead actress in their Web Series, My Dead Friends. From there I started to direct and produce with them, and I am currently working on a few short film scripts for them. I gained a great knowledge of film & TV from my time with Perspective, and though I am no longer fully based in Newcastle, I go back when time allows to work on projects with them - or work from afar.
After University I undertook an internship with Wildgaze Films, and I am now trying to get as much experience as possible. I currently work as an Administration Assistant, to give me office & general work experience, but keep my love of the arts alive both in my role, (undertaking video and photography marketing) and outside, helping out at a local youth theatre group, and writing.
Work History
Administration Assistant - South West Councils
Assistant Producer/Drama Teacher - Limelight Theatre
Actress - Perspective Productions
Producer - Perspective Productions
Director - Perspective Productions
Producer/President - Northumbria Drama Society
Assistant Producer - Alphabetical Theatre
Assistant Producer - Northern Stage
President/Chair - Northumbria Scriptwriting Society
Director and Writer - Northumbria Drama Society
Education
Drama and Scripwriting - BA (Hons) - First Class Honours - Northumbria University
Skills
Acting
Adobe Photoshop
Photography
Scriptwriting
Assistant Directing
Camera
Cinematographer
Director
Lighting
Producing
Stage Management
Storyboarding
Theatre