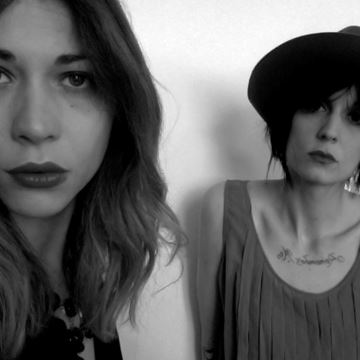 Industria Indipendente
Career stage:

Experienced
Born in 1983 and 1986 Erika Z. Galli and Martina Ruggeri started up their creative partnership in 2005 by establishing Industria Indipendente, a performative, theatrical and visual arts cooperative. Their artistic research began in 2005 with some video and performance experimental works and continued with their original writing and dramatization. Since 2005 they have been realizing video and performance works in both city-centre and country locations, working together with performers of various kind of training and different ways of working, from music to fashion, from dance to fine arts. In 2009 they began their research on drama and theatre and in 2011 made their debut with Crepacuore that received numerous prizes at many national festivals. The same year they founded their own company Industria Indipendente, which is still operating in Rome.
In 2014 they performed È tutta colpa delle madri at Teatro Valle and their script Supernova won the Histryo Prize for Theatre Writing. In 2015 the two made an appearance at the Trasparenze Festival in Modena with the show I ragazzi del Cavalcavia, winner of the Critics prize Dante Cappelletti. They reached the final stage of the Scenario Prize with Ho tanti affanni in petto, a work based on the Iliad. Since 2014 they have been part of the group Le ragazze del porno and since 2015 they have been part of the Fabulamundi playwriting Europe project. In February 2016 they were selected as resident artists by the Italian Cultural Institute of Paris where they wrote the text Lullaby, performed in the same year in the form of mise en espace (Theatre Ouvert, Paris) in collaboration with the project Face to Face and the Maison Antoine Vitez.
Since 2015 they have been collaborating, as playwrights, with the directors Daniele Spanò and Luca Brinchi (First text: Aminta, by Torquato Tasso, 2016). They debuted with a new work Lucifer at Tramedautore Festival (Piccolo Teatro, Milano) and at Romaeuropa Festival in September-October 2017. Their texts were published from Cue Press publishing house (Rosso rosa, Ferracchiati- Galli- Ruggeri). Supernova, as a mise en èspace, was performed in French language at Théâtre Garonne (Toulouse) and at Festival Actoral (Marseille).