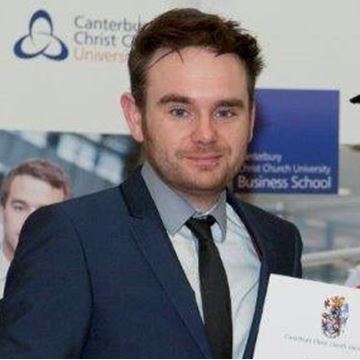 Stephen Vincent
Location:

Kent

Career stage:

Expert

Freelancer:

Available
PR – Press releases, events promotion/management, not-for-profit public information communications, internal communications management, press events and organisational/public presentations. Developing and maintaining Word Press websites interlinked to social media strategy. Experienced in digital and traditional communications channels. Publicity stunts.
Marketing – Developing digital and traditional marketing strategy aimed at both niche market segments and broad demographics. Devising, implementing and managing social media campaigns. Gathering, analysing and evaluating data. Applying SMART objectives. Generating rich content. Demographics, consumer behaviour and trends/market analysis.
Sales/HR – Setting/managing KPIs. Customer/client liaison (face-to-face/digital/telecommunications). Organising appointments and setting agendas. Prioritising workloads. Conducting interviews, appraisals and employee well-being audits.
Hallow Park Films/ Beyond the Box Office – 2014-2015 – Working with Universal, UKTV, Sky and Channel 5 to promote upcoming shows and events. Generating positive supporting stories. Press coverage of industry expos. Social media and digital content generation/management. Collaborating on content development for a major viral website campaign. Viewership ratings and box office data analysis.

Canterbury Christ Church University – 2014 – Campaign manager for Student Union elections. Campus liaison with Student Union events manager, instigated an increase in social events and campus improvements.

Southend-on-Sea Liberal Democrats - 2005-2007 – Youth and Student representative at national convention and local authority campaign manager. Hosting meetings with members, formulating campaign and communication strategy. Developing social media aims and objectives. Working with the National PR team, to plan and manage media activity for membership drives and key elections within the region. Developing, maintaining and managing a regional media list, actively building relationships with key media partners and stakeholders; and creating opportunities for partnerships where appropriate.
Skills
Web Development
Branding and Brand Marketing
Creative and Media Environments
Integrated Marketing
Public Relations
Social Media Campaigns
Social Media Marketing
Social Media Planning and Co-ordinating