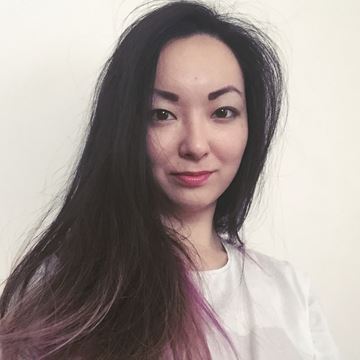 Mari Shibata
Journalist & Filmmaker
Location:

London / Tokyo

Career stage:

Experienced

Freelancer:

Available
Features journalist working as self-shooting Producer-Director on pieces of video journalism, short documentaries and arts films for online platforms worldwide. She's currently in the process of starting up a platform featuring filmmaking tips, camera gear reviews and video tutorials led by women, whilst freelancing as a Video Journalist for BBC.com's features team
Mari gained an eye for observational news footage whilst at Associated Press Television News headquartered in London, where she worked as Deputy News Editor, Media Manager and Producer for over three years. She has since shifted into shooting mini-documentaries around the UK for digital platforms AJ+, Fusion and Viral Thread. She has written on human rights issues for Washington Post, New Statesman, Index on Censorship and VICE, often shooting photography to accompany pieces - highlights include the last national gathering of atomic bomb survivors in Hiroshima, world's biggest e-waste "dump" in Ghana, and the forced cancellation of dissident rapper's concert in Morocco.
As an artist, Mari makes hybrid documentaries where she shoots solo in an observational style and adopts an artistic spin the edit. Her most recent film Bashoiri - that explores the heriarchy of sumo wrestlers outside the ring - premiered with NOWNESS, and her portrait of Greek town Eleusis that contributed to winning its bid to become 2021 European Capital of Culture. As a projectionist for an opera on Wikileaks cables written by Sebastian Lakowski, Mari developed the concept of audience surveillance through the use of live videography and audience participation of social media projected on walls - which premiered at Tete a Tete Festival in 2014 and supported by Arts Council England.
A self-taught filmmaker, Mari started directing films after winning grants through BFI Future Film with which she directed Break-Away, a short 3D documentary about a contortion break-dancer. She studied her BA in Music at St. John's College, Cambridge.
Work History
Multimedia Journalist (Video, Photo, Writing) - Thomson Reuters Foundation
Video Journalist - AJ+ - Aljazeera Media Network
Video Journalist & Filmmaker - Fusion Media Network
Contributing Writer - Broadly, VICE UK, Motherboard - VICE Media LLC
Media Manager - International Video - Associated Press
Multimedia Contributor - Index on Censorship
Field Producer - Television News - Associated Press
Freelance Deputy News Editor - International Video - Associated Press
Shooting Director / Producer, Editor - Nairobi based documentary - British Film Institute, Future Film x United Nations Association - Grant Winner, #Tweetapitch Competition
Freelance Output News Producer - International Video - Associated Press
Director / Producer - 3D Short Film - British Film Institute - Future Film: Grant winner BoldFace Productions
News Assistant - International Video - Associated Press
Director / Producer - Short Music Documentary - British Film Institute, Future Film x Doc Next - Grant Winner Step2TV
Education
Music - Bachelor of Arts, Honours - University of Cambridge
Skills
Report Writing
Video Editing
Digital Journalism
Documentary Film
Documentary Photo Essays
International Journalism
Short filmmaking
Videographer
Portfolio
Delete item. Are you sure?
Yes
/
No
{{item.MemberAudioTitle}}