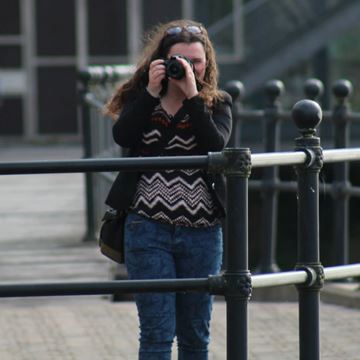 Edel Egan
Aspiring Film person or something, Television and Video Trainee
Location:

Ireland

Career stage:

Entry
I'm a 20 year old film and television student currently doing a 12 training course in television and video in Tralee, Irleand and would love the opportunity to advance my skills by gaining hands on work experience with a film production company.
In the Televison training course I'm currently in I've covered all areas of the industry including Pre- Production, Directing, Live Shows, I've Filmed on a wide range of SD and HD cameras, also worked in Post Production with editing softwares like Avid and Final Cut 7 and X, Sound Mixing - Boom and Radio Mics, Filmic Lighting/TV three point lighting, Live Vision Mixing and Scriptwriting
I like all of these areas but I find pre-production and on set production to be my favourite. I hope I can put this into practice on a real shoot.
I do what I love and I love what I do.
The perfect job for me is to be apart of a crew filming something truely beautiful.