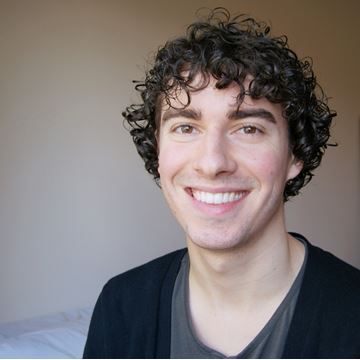 Elliott Squire
Theatre Designer
Location:

London

Freelancer:

Available
Elliott is a graduate of the University of British Columbia in Vancouver, Canada, where he received his BFA in Theatre Production and Design in 2013. Focusing his studies in Set and Costume design, he designed shows both in a classroom context, and also for the university's main-stage season. Prop making, scenic painting, and costume construction was learned through a hands-on approach, instructed by a variety of industry professionals. Elliott worked as the Theatre Department's Properties Shop Assistant for the final two years of his degree, and also as a research assistant to Professor Jacqueline Firkins, where he helped in the construction of costumes for various regional theatre productions in the United States.
For the past two years Elliott has been a freelance designer and maker for theatre, film, and stop-motion animation in Vancouver. He is now based in the UK and has recently completed the Scenehouse Programme in Edinburgh, a summer theatre design intensive, where he honed his skills in prop making, scenic painting, scale model making, and design.
He values both his organizational and creative skills as a designer. From foam carving and sculptural paper mâché, to researching period silhouettes, he is always excited for new projects and challenges.
Work History
Freelance Designer and Maker - Elliott Squire
Art Department - Windy and Friends, Stop-motion Interactive App
Undergraduate Research Assistant - University of British Columbia
Properties Shop Assistant - Frederic Wood Theatre - University of British Columbia
Education
Design for Performance - Vocational - Scenehouse
Theatre Design and Production - Bachelor of Fine Arts - The University of British Columbia
Skills
Art Department
Buying
Costume
Costume Construction
Costume Design
Costuming
Hand-sewing
Model Making
Prop Making
Puppets
Scenic Art
Set Design
Set Dressing
Sewing
Stop Motion
Technical Drawing