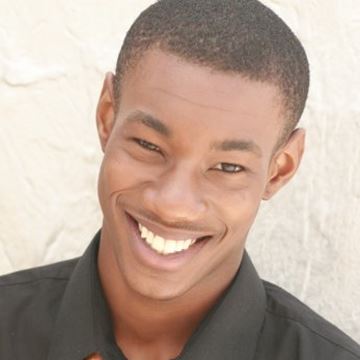 Jae Marcus X
CEO of Eclectic Clique, Enterianter, Director, Writer, Performance Coach
Location:

London, England

Career stage:

Early

Freelancer:

Available
I have highly developed and proven creative instincts, I am extremely driven creatively and because of my can do attitude and willingness to have a go, I've written and directed my own short films and sketch shows, Creating so far 12 productions with zero budget, requiring great ingenuity and dedication. I have a background and training in performing arts, having acted since I was a child and consequently a great interest in theatre, I have considerable experience of acting, writing and directing for the stage. I am also a singer and dancer.
My most recent self-generated creative project is a musical, "Same People, Different Lives" that I wrote (including the song lyrics), directed and acted in, again the budget was virtually non-existent. I used my excellent communication skills to persuade Hoxton Hall to let me use their venue for free for rehearsals and the performance. The script has been read by Sky's drama department who described it saying "It has real life about it and a very inspirational feel".
Working on this production - my most ambitious to date - required me to pay attention to detail, be super-efficient, manage the company and work to tight deadlines. I work with my production company "Eclectic Clique" that I established in 2012, made up of multi-talented young people from a range of ethnically and socially diverse & often challenging backgrounds. I lead the company, requiring me to deal with all kinds of personal and professional issues, including making difficult and sometimes unpopular decisions. I also regularly exercise my IT skills as one of the ways I communicate is via emails and social media, plus I use Microsoft office to write my scripts/memo's.
Due to my own personal circumstances including a period of homelessness, I am extremely resilient and determined, nothing phases me. I believe I can make a valuable contribution to a company and become a highly valuable asset.

What I lack in formal educational qualifications I more than make up for with my professional and life experience. I have so much to offer, I know I would flourish in the right place..
Skills
Acting
Content Creation
Creative Writer
Singing
Teaching
Followers