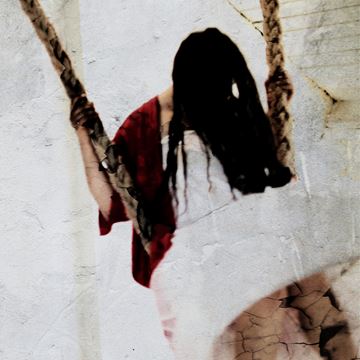 Girl With Camera
Freelance Visual Artist
Location:

UK

Career stage:

Early

Freelancer:

Available
… to observe, encounter, capture, collect and transform…
My projects emanate from a personal approach to camera-art, digital image-making and collage that has been evolving since 2010.
To date, 'performance' has been an important catalyst through which I explore my creative practice, allowing me to collaborate with a wide range artists, performers and companies.
I seek to generate beautiful pictures that can be read like chapters in a larger whole – images that migrate between live performance and visual practice. I employ an experimental approach to photographic processes. Layering is a critical component to my visual interpretations and interventions, e.g. through collage, multiple-exposures, blurring, transposing, embedding text and image into a pre-existing publication. Each layer can be seen to communicate with another – from whole to parts, from personal to collective, from subjective to objective.
I employ a whole host of optical surfaces and filters to use as camera lenses e.g. thin slices of lemon, light bulbs, crystals, pre-existing negative slides and handmade filters – eg. plastic boxes filled with honey, molasses, crude and refined oils – and my collections of old, new and toy cameras.
Each project I undertake demands a visual vocabulary specific to its own poetics, creative intentions and objectives. Every project accumulates its own significant texts, audios, objects and camera lenses; collecting is integral to how I create images and has become an artistic discipline in itself. My collections can later be transformed into digital layers and/or provoke new ways of framing an image.
Past projects using these artistic methods have resulted in theatrical and documentary art-works of performance processes and research, and outcomes, exhibitions (prints and canvases), digital stories, photo-blogs, small paginations, postcards, bookmark design, calendar (2015), installations and large-scale projections;
Beyond Wales, I have worked with Punchdrunk, based in London, The Republic of the Imagination, in Serbia, Director, Firenza Guidi, on QuiXote - the XXII International Performance School in Fucecchio; collaborated with theatre director and radical performer, Gabriella Sacco, to create/produce the Secret Girl suite. However, I am proud to be associated with the performative map here in Wales, and have been fortunate to work and collaborate with some of Wales' most exciting and innovative performers and performance-makers (Jo Fong, Eddie Ladd, Deborah Light, Marega Palser, Taikabox, Music Theatre Wales, Likely Story, Earthfall).
In July 2014 I was invited to undertake a year-long residency with National Theatre Wales in Cardiff. It was an absolute joy and allowed me to go further, dream bigger and to keep on making new and challenging discoveries.
I endeavour to establish and disseminate experimental creative-projects in abundance, with meaningful and magical outcomes.
(December 2015)
Work History
Artist-in-Residence - National Theatre Wales
Education
Art and Art History - BA - UWIC (now Cardiff Metropolitan University)
Skills
Adobe InDesign
Adobe Photoshop
Blogging
Administration
Alternative photographic techniques
Apple Mac
Art History
Art Journalling
Artist
Bookbinding
Collaborating
Collage
Collector
Creative research
Creative writing
Cultural Theory
Digital Photo Manipulation
Digital Photography
Digital Storytelling
Documentary
Documentary Photography
Doodline
Experimental
Experimental photography
Knitting
Market Research
Mounting exhibition displays
Performance Photography
Poster Design
Project Management
Reading
Scanning
Songwriting