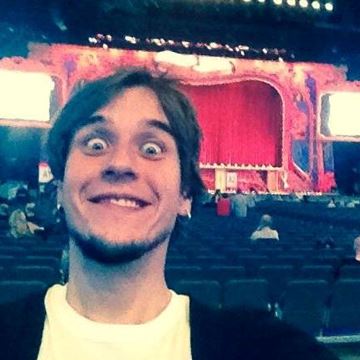 Lucas Storni
scriptwriter/ content creator
Location:

London

Career stage:

Experienced

Freelancer:

Available
Online portfolio at lucasstorni.com
My full name is Lucas Dias Storni. I'm an Italian-Brazilian Content Creator and Scriptwriter. To be perfectly honest, I'm just a diversely creative individual and a natural-born storyteller at heart, nothing more nor less.
As you can see at my portfolio and through my professional career, as well as my own personal life, diversity and learning have always been the ones leading my sensitivity forward. I've lived and I've been in many different places trying to absorb everything I could to get a better understanding of who I am and what I could do. My commitment towards aggregating any possible thing I can it's what pushes me to always give something back, in the best suitable way.
Probably the main reason why establishing myself as a Creative in London became my life's main objective – jamming with John McLaughlin and becoming friends with Richard Branson so he can send me to space are a close second and third.
There's an honest truth about passion, even if the word is so overused these days. And to be perfectly franc, that's all I have and I'm willing to offer. Thanks for reading me.
Work History
Content Creator and Scriptwriter - Freelancer
Head Content Creator and Writer - Dogs Can Fly Films
Junior Digital Copwriter - Adag
Assistant Director, Scriptwriter, Editor, Assistant producer - Freelancer
Volunteer photographer and teacher - Guascor and Vagalume
Education
Cinema Creation - Masters - Université Paris 8
Creative Copywriting - Extra - Miami Ad School
Drama Writing - Extra - USP
Skills
Content Creation
Copy Writing
Final Cut Pro
Languages
Scriptwriting
Visual Storytelling
Adobe Premiere
Creative
Diversity
Film History
Final Draft
Microsoft Office
Followers