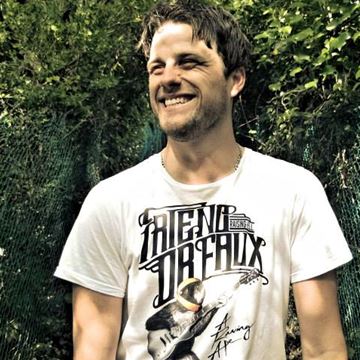 Rob Phillimore
Student BA(Hons) Music
Location:

Cornwall, United Kingdom

Career stage:

Entry

Freelancer:

Available
Rob Phillimore is a singer-songwriter from Cornwall, UK, heavily influenced by rock, americana and country music.
Taking from life experience and the ever changing world around him, he writes simple, honest and relatable songs, inspired by acts such as Bon Jovi, Bruce Springsteen and Tom Petty.
Currently Rob is focussing on recording his first full-length album, White River, the follow up to his 2015 e.p release, Anonymous Wonderland.
Having written over 20 songs in preparation for the album, Rob is now working towards a summer release of what he says is "Some of the best stuff I have written to date."
Starting off, aged 18, as a bass player, Rob soon moved onto singing and lyric writing before picking up the acoustic guitar and truly beginning his musical journey.
His career thus far has included roles as vocalist and primary songwriter in rock bands, Fallen Skye and Halcyon, as well as vocalist/acoustic guitar player in cover bands Sgt. Rock, Cover Up and Guilty Pleasures, the latter of whom he still performs with.
A decade of live performance has seen Rob take to the stage of many venues throughout the UK, including, The Junction Underground, Plymouth, Whiskers Cafe in Newquay, The Camden Cavern and the Academy of Music and Theatre Arts, Falmouth University.
Combining past experiences, a never say die attitude and an insatiable passion for music and performance, Rob's focus is now on his solo career.
Expect to see more of him in the near future and beyond. Live shows, new music, videos and various other projects.
This is only the beginning...
Work History
Vocalist/Acoustic guitar/Live sound - Guilty Pleasures
Singer/Songwriter/Solo Performer - Rob Phillimore
Vocalist/Acoustic guitar/Live sound - Cover Up
Vocalist/Primary songwriter - Fallen Skye
Vocalist - Sgt.Rock/Relentless
Education
Music - BA(Hons) - Falmouth University
Music - Foundation Degree-Commercial music performance and production - Truro and Penwith College
Skills
Acting
acoustic guitar
Bass
country music
Creative Direction
electric guitar
iMovie
Live Performance
Live Sound
Logic Pro
Mac OS X
Music Performance
pop music
Research
rock music
Self-promotion
singer
Songwriting and Arranging
Windows
Portfolio
Delete item. Are you sure?
Yes
/
No
{{item.MemberAudioTitle}}