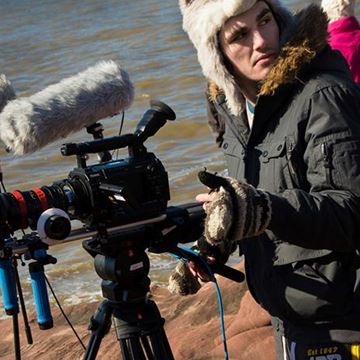 Andrew Griffiths
Art Department Trainee
Production Safety Passport
I have been rapidly accumulating experience in dramas and films in the art department and am looking to continue to utilise my art training and skills learnt, on future productions. I have worked under pressure in various environments: feature films, studio television, music videos and high-end Television dramas and can thus bring a level of experience and proficiency to match my relentless work ethic along with my passion for art and film. I have experience creating props - including drawing sketches that appeared in characters notebooks, writing fake letters, cheques and other documents to match the neccesary period, reading through scripts to prepare and organising props for the following days, dressing sets and filling in as prop standby trainee.
As a keen artist, I have always been working on my artistic abilities and adding to them with new skills - in addition to using Photoshop for years and have recently begun digitally drawing and using 3D/ CAD software. I am deeply passionate about both art and film, and as a result I am completely dedicated to working in the art department and diving into every project I am a part of in order to help create the best result possible. For the Royal Television Society award winning short film, The Unveiling, I created a series of digital paintings in the style of oil paintings, using various software, to be printed on canvas and designed to blend in in a fine art gallery. The film went on to win and be nominated for a host of other awards.
Some of my work - including technical and digital drawings can be found here:
https://www.flickr.com/photos/102988391@N02/albums/72157638555660264
---
This ScreenSkills member holds a Production Safety Passport.
Safe Management of Productions
First Option
26th January 2018 - 26th January 2023
Work History
Runner - 'Britain's Got Talent', Fremantle Media UK
Location Assistant (Dailies) - 'Ghost Stories' - Feature Film, Warp Films
Art Department Shadowing - 'The Great American Baking Show', LOVE Productions
Art Department Runner - 'The Moonstone' - BBC1 Period Drama, King Bert Productions
Set Dresser - 'Angus Powell - Monsters' - Music Video
Art Department - 'The Unveiling' - Short Horror Film
Skills
Adobe Photoshop
Adobe PremierePro
Art Department
Artwork
3D Art
3D Art Production
Art
Art Department
Calligraphy
Creative Drawing and Illustration
Life Drawing and Painting