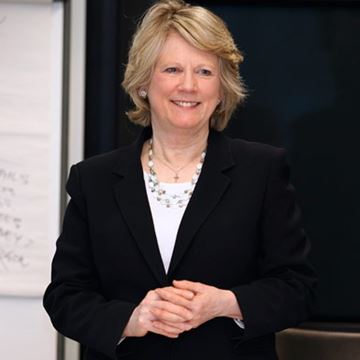 Roz Morris
Managing Director, TV News London
Location:

London

Career stage:

Experienced
Roz has many years experience as a broadcaster and media trainer. She co-founded TV News London in 1992 and is an accredited trainer for the Independent Television Association.
She has been a news reporter, newsreader and programme presenter for BBC TV, ITN, Thames TV, and Tyne Tees TV, where she was the first woman in the North East of England to be the regular presenter of the weekly political and business programme.
She also worked as a correspondent for BBC Scotland, based in Edinburgh, and for RTE (Irish national radio and TV) as a London Correspondent. She has been a reporter and presenter for LBC/IRN and BBC Radio News, a feature writer for the Evening Standard and a staff reporter and feature writer for The Observer and The Guardian, where she was the youngest reporter on both papers. She is currently a blogger for TV News London and the Huffington Post UK on media matters.
Guest speaker and writer
Roz Morris, Managing Director of TV News London , is a regular speaker on communication themes at conferences and dinners, as well as writing on current media issues for conventional print media and websites.
Her fascinating inside knowledge of today's fast moving world of broadcasting and journalism is well known. She has presented on TV and radio including BBC and ITV and her articles have appeared in a variety of national newspapers and magazines. She is currently a blogger for the Huffington Post UK on media matters. Hosting conferences is another of her skills.
Roz's experience is unique and her depth of understanding in the modern communications field is second to none.
TV News London
TV News London is a leading communications company specialising in media training, broadcast PR, presentation training and online video production for individuals and organisations. We work in both the public and private sectors. We can ensure that you know how to handle media interviews and presentations in person and online. We can help you with print and broadcast interviews and with the maze of opportunities for social networking. We also provide expert advice on polishing your professional image and winning more business with our expert Image Consultant and confidence coaching to help increase your confidence and release your true potential as a communicator.