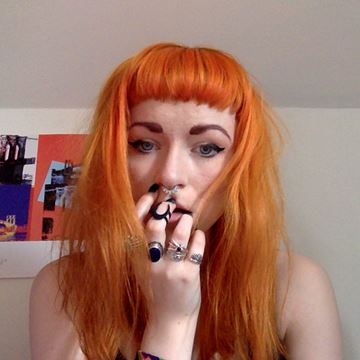 Jude Leonard
Freelance Costume Standby and Costume Maker
Location:

Belfast

Career stage:

Entry

Freelancer:

Available
I am a vibrant, energetic, highly motivated worker who is excellent at organising and working to tight deadlines. English is my native language et je parle un peu français.

I graduated from University for the Creative Arts, Epsom in June 2014 and since then was fortunate to intern at Gareth Pugh for four months working on the collection for New York Fashion Week.

After interning I went backpacking around Europe which was an extremely exciting and challenging adventure, I feel this shows a lot of independence. During this time I really developed my problem solving, organisation and communication skills.

Although I did my degree in Fashion Design, Costume has always been a strong interest and I was fortunate to freelance in Costume Making for theatre in London. This experience reiterated my real interest in pursuing Costume as a career. Since this I have worked in film and TV as a Costume Trainee. Productions include The Lost City of Z, Game of Thrones and The Fall.
I have recently started working on my first Independent Feature film and the experience has been unbelievable. My role on this was the Costume Designer/Supervisor therefore I was overseeing the entire running of Costume from the styling to the breakdown to the continuity. I would love to work on another independent feature again soon. The experience cannot be beaten.
Work History
Costume Maker - Freelance
Costume Designer/Supervisor - Killers Within
Costume Trainee/Alterations - The Fall 3 Ltd
Costume Trainee - Fire and Blood Ltd
Costume Trainee - Lost City of Z Ltd
Seamstress/Studio Assistant - Gareth Pugh
Studio Assistant - Meadham Kirchhoff
Press Office Assistant - KTZ
Studio Assistant - Gwen&Syd
Styling Assistant - Oliver Vaughn
Education
Fashion Design (Womenswear) - BA(Hons) - University for the Creative Arts, Epsom
Foundation Diploma in Art and Design (Costume, Fashion, Textiles) - Foundation Diploma - Leeds College of Art
Skills
Costume Alterations
Costume Breakdown
Costume Construction
Costume Continuity
Costume Design
Costume Standby
Draping
Dresser
Fashion Illustration
Hand-sewing
Organisational and Planning Skills
Pattern Cutting
Pattern Drafting
Practical Sewing Skills
Set Standby
Styling
Tailoring Skills
Team Leadership
Technical Drawing
Trend Forecasting